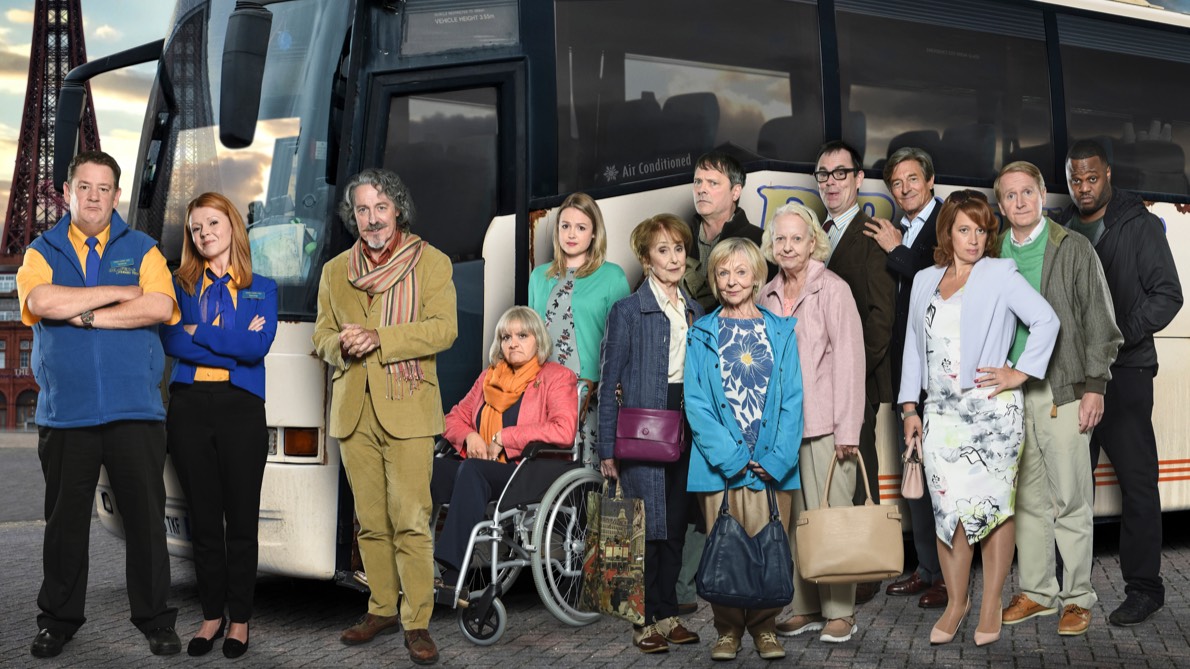 ---
Halo Post Producer: Karen Kavanagh
Murder on the Blackpool Express is a mixture of comedy and classic murder mystery, with a raft of comic characters, large set pieces and whodunit plot twists.
Sound by Jay Price (Supervising Sound Editor) | Sam Castleton (Re-Recording Mixer) | Jussi Honka (Dialogue Editor) | Sandy Buchanan (Foley)
The witty lines and snappy dialogue really makes Murder on the Blackpool Express shine and it was essential to present every line clear and intelligible. Jussi Honka worked wonders supplying a smooth and articulate dialogue track, rescuing lines and often preventing the need for corrective ADR. Sandy Buchanan supplemented the location recordings to make certain story elements 'pop', most notably the unique sound of the urn which is central to one of the characters story.
The sound effects played a pivotal role in both heightening the comedy and exaggerating the drama of the murder sequences. Jay Price was very eager for the coach to become a character in itself and this was created by adding a plethora of engine splutters, rattles, fan belt screeches and heavy brake squeals to make it appear more rickety and ridiculous than it looks. With the comedic world established it allowed the murder scenes to be exaggerated with big horror impacts and gratuitous blood sounds which were pushed as much as possible.
Sam Castleton sculpted a very varied and dynamic mix, from the subtle sinisterness and playful comedy to the upfront horror and "laugh out loud" situations. Which in turn is a good reflection of the film.
Grade by Ross Baker (Digital Vision Nucoda)
'Director Jason Cook wanted a drama style without losing too much of the colourful comedy style viewers expect. Reducing the primary colours slightly and adding more depth with shapes and defocus was the primary style we worked with. Part of the main story line has passengers wearing bright fluorescent coloured rain coats, these are very important part of the plot, adding the contrast whilst retaining a natural look to the image was key as these could quite easy become over saturated and lose all detail.
Another part of the show were the flash backs, the director and DOP where very keen on seeing a strong look for these sections. We decided to use a greenish blue desaturated look for the overall colour palette with defused highlights and reading some signature red tones coming through adding contrast. The DOP also want to push a sense of false perspective and we used a title shift style to achieve the desired effect.'
Online: Rob Grainger, Flame (beauty work) Avid Symphony (main show)
Halo thoroughly enjoyed working with production and cast on the creative elements of this hilarious comedy drama production.