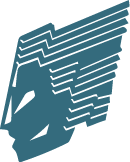 ROYAL TELEVISION AWARDS (SOUND)
2010 Winner RTS Best Sound 'Invisible Worlds'
(John Rogerson, Danny Finn, Sam Castleton)
2012 Winner RTS Best Sound 'The Penguin King'
(John Rogerson, Al Sirkett, Johnathan Rush)
2013 Winner RTS Best Sound 'Galapagos'
(John Rogerson, Graham Kirkman, Richard Addis)
2012 Nominee RTS Best Sound 'Stephen Hawking's Grand Designs'
(John Rogerson, Al Sirkett)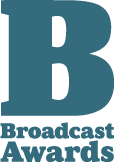 BROADCAST AWARDS
2011 Broadcast 'Best Facility House' Finalist
2012 Broadcast 'Best Facility House' Finalist
2014 Broadcast 'Best Facility House' Winner
2015 Broadcast 'Best Facility House' Finalist
2016 Broadcast 'Best Facility House' Winner
2017 Broadcast 'Best Facility House' Finalist
2019 Broadcast 'Best Facility House' Winner
2022 Broadcast 'Best Facility House' Winner
2023 Broadcast 'Best Facility House' Winner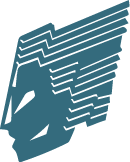 ROYAL TELEVISION AWARDS
(PICTURE ENHANCEMENT)
2002 Nominee RTS Best Picture Enhancement 'Hell In The Pacific'
(Ross Baker)
2010 Nominee RTS Best Picture Enhancement 'Outnumbered'
(Ross Baker)
2011 Nominee RTS Best Picture Enhancement 'The Armstrong & Miller Show'
(Ross Baker)
2016 Nominee RTS Best Picture Enhancement 'Dr Thorne'
(Ross Baker)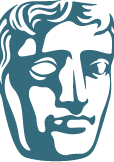 BAFTA AWARDS
2014 Nominee BAFTA Craft Best Sound Award 'Natural History Museum Alive 3D'
(John Rogerson, Graham Kirkman, Richard Addis)
2017 Nominee BAFTA Craft Best Sound Award 'Forces of Nature'
(John Rogerson, Jay Price, Laurie Goode)
2017 Nominee BAFTA Craft Best Sound Award 'The Missing'
(Jay Price)
Overall it's been a great experience over the last few months and you (Karen) of course were brilliant and Lydia was very good too, seamlessly looking after everything when you weren't around.
Gold Star Treatment all round! What more can I say! Please pass on my thanks to everyone involved.
Andy Bennions – Upstart Crow
---
Thanks again for last week and all of the fun we had at Halo.
You are all magnificent and you make making programmes fun and easy.
Rhys Thomas – Brian Pern
---
Hi Ross, thanks so much for all your enthusiastic work this week. I really appreciate it and you've enhanced our film immeasurably with your limitless talent and very speedy fingers. Cheers !!!!
Eric Styles – Director of The Good Night
---
Hi Team, I just wanted to send the most heartfelt thanks to you all for an incredible week. Your skills, input and collaboration have been an absolute joy to be around. Here's to the next time. Love Andy x
Andy Nyman – Co-director of Ghost Stories
---
I can't thank you enough for all your support throughout this voyage of discovery. It has been a joy getting to know members of the Halo team and I do hope we are able to work together very soon
Clare Myers – Producer of Peppa Pig 'My First Cinema Experience'
---
Sound was tremendous and all thoroughly enjoyed the experience! (and about Marie…) Marie was fantastic
Tom Jones – Post supervisor on My Generation
---
The Missing certainly ended on a high and everyone at NP is extremely happy with the final programme and its reception. Thank you to the team at Halo for helping produce such a great show
Christine Healy – Head of Production, New Pictures, The Missing
---
Just to say a big thank you for all your hard work on Paul O'Grady: For the Love of Animals – India . We've had lots of compliments about how great it looks and sounds. And thanks to everyone at Halo for making it a really nice experience, as always.
Jill Worsley – Director ITV
---
I didn't get a chance to say goodbye or thank you. We had a really great experience at halo on Earth's Natural Wonders, thanks. Everything seemed to work so well, from the kit, to the technical support, to the runners, whom I think are probably the best in Soho.
The machine room crew were quick, effective and communicated with us very well, which is so important to us. So long as we know what's going on, we can deal with almost any situation, it's being in the dark that frustrates, or having to chase up, so thanks to them.
I wanted to say a special thanks to you for all your support. Even when you were super busy, we only ever had to ask for anything once and you made it happen, quickly and smoothly. Being able to trust people to get things done properly with only one request gets marks in my book. Ela did a super job of making us feel like we were you're only client; despite her no doubt crazy juggling, it never felt like that, so thanks very much.
I can't wait to see the finished product!
Doug Moxon – Earth's Natural Wonders.
---
Firstly a big thank you for all your work, the programme made transmission last night, hooray – largely to your commitment to making everything happen.  We are in your debt.
Marian Lacey – BBC Current Affairs London
---
I would like to thank Matt Locke and the whole team at halo for all their work on Flat TV post production. On a complicated multi layered show their attention to detail, patience, humour has made what was always going to be a difficult edit into a pleasurable experience. I am particularly grateful for how they coped with the changing schedule and last minute demands as this new series took shape….
Francis Gilson | Line Producer | BBC Comedy
---
"Your people and facility are amazing. I can't image working anywhere else"
Daniel Berk | Director of Damascus Cover
---
I love working at halo…Their willingness to go the extra yard, their commitment to quality, and ability to deal with (and share a laugh at) the intrinsic madness of modern television, make post a positive pleasure.
Patrick Forbes | Head of Documentaries Oxford Film and Television
---
I have always had a great post experience working with halo, having taken a few Fresh One shows there to be edited in recent years.  With a brilliant team of post producers (Karen K gets a special mention!), halo are very accommodating (no schedule change ever too tricky), and work with you to achieve great results.
Susan Cassidy | Line Producer | Fresh One Productions Ltd
---
It is always a pleasure to work with Matt Locke and the halo Team. Matt has always been able to offer competitive prices with some of the best creatives in town such as Ross Baker, Katherine Jamieson and Danny Finn and halo's efficient bookings team guarantees a smooth delivery.
Michelle Galvin | Line Producer
---
I so enjoyed mixing SUFFRAGETTE at halo. The theatre couldn't be better. It is brilliant space with state of the art equipment. It was a friendly and professional set up.
SARAH GAVRON | Director of Suffragette
---
Simply the best mix stage in the West End
Stephen Frears | Director
---
HALO Post offers a fantastic level of all-round service. Their creatives are some of the best around, while the management and producers are always diligent, communicative and a pleasure to work with.
Joe Evans | MD | Swan Films
---
From my point of view a Post House is only as good as its Post Producer.  halo have some really great Post Producers, when working with them I know that the whole post production process will be superbly managed, and that everything will be done to deliver to the highest standard
Ed Myatt | Staff PM | Fresh One
---
A huge thank you to halo for getting Prof Brian Cox's Human Universe through post and to air. On the picture side this was a large volume, multi-format and graphics heavy series expertly handled and onlined by big Al Jones and beautifully graded by Ross Baker. Their talent was matched by their cheerfulness in spades, which lasted all the way down to the 15th delivery version. On the audio side the team mixed with great taste an expansive score with location sound (some of it of a 'challenging' nature) with their own wonderfully imaginative sound design. Brilliantly led by John Rogerson, with a heap of work by Rich Addis who achieved his first end to end (prep, design and mix) credit. Finally, a special mention for Karen Kavanagh who ran the whole show superbly – the spirit of 'keep calm and carry on' personified. Most notably when she helped us over a tricky weekend when one of the films got caught up in a news story requiring some 11th hour changes.
Once again thanks to all at halo who helped make Human Universe so human.
Gideon Bradshaw | SP on Brian Cox's Human Universe |
---
John understands the hard work and dedication that has already been put into a film and therefore brings respect, integrity and his own wealth of experience and skill to apply the finishing touched and take it to the next level. When asked to choose between his son's gig or completing a final mix with patience he leaves his wife standing alone in a grungy pub. You can't fault him for professionalism!
Nat Sharman | Director
---
I've loved working with halo on Some Girls. halo are helpful, supportive and friendly. Last minutes schedule changes are taken in their stride. They are accommodating and flexible. The team is creative and great to work with.
Nila Karadia | HatTrick
---
"halo is the most friendly, efficient and "can do" post production house in London. And that's not all – the quality of the grading, online and sound dubbing is superb – Gladys Knight has never looked or sounded so good. Thank you halo!"
Jane Preston | Producer | Armana Ents
---
Working with halo was a pleasure from start to finish. We had three offline suites cutting for a number of weeks and they also looked after all the final post.
Everyone we worked with was incredibly talented, creative and professional. What was particularly impressive was how well they worked together – often resolving problems without us even knowing about them.  Last minute changes or requests were never an issue. Karen did a superb job in keeping everything on track seamlessly and was a very reassuring, eminently unflappable person to have at the helm!
I wouldn't hesitate to return
Jen Fazey | SP on Jamie's Money Saving Meals
---
I know we haven't finished yet but just wanted to say a big thanks for everything. All files and sequences were great …it's a new world for ITV entertainment working outside and it's been
a good experience so far for me, so really appreciated…hope next week is easy with the final bit.
PS: do say ta to your machine room people for me too. I do look at times of uploads and its a lonely place at 1.30am I know….
Kevin Lane | ITV
---
I just wanted to let you know that Harry Beney popped in to see me this morning and to say what a brilliant place halo was – he said that everything worked perfectly, excellent grade/online and mix and how efficiently organised you were. I think it is safe to say that if Harry is allowed his way – he will be coming back xx
Michele Kimber | RDF
---
"The post for Britain and Ireland's Next Top Model is a bit of a beast but halo have taken it in their stride with great results. It has been a real team effort and halo has become part of production as opposed to just being an add-on post house. No one ever settles for an average performance, they always push themselves that bit further. Thank you for making the process a little less painful!"
Cheryl Price | Series Producer | Britain & Ireland's Next Top Model
---
Studio 1 at halo delivered on every level for Arthur Christmas. The translation to the outside world was exemplary… as was the technical support that we received.  I shall be back!
Julian Slater | Sound Supervisor | Arthur Christmas
---
Karen and her team are just absolutely brilliant. I've spent my last three summers editing at halo and every time the experience has been terrific. The rooms and facilities are really good, but it's the care that everyone takes in their work that's really special. Nothing is ever too much trouble for Karen – even when everything looks impossible, she finds a way to make it work.
And I can't recommend the grading, audio and online teams highly enough. This summer, we were making 'Jamie's Comfort Food' at halo, and Katherine, Sam, Graham and Rob made sure that every moment of each show was as beautiful to look at and to listen to as it could possibly be. halo is a place jam-packed with wonderful talented people, and I look forward to working with them all again many times in the future
Emily Kennedy | SP at Fresh One
---
I enjoy recording ADR at halo. Their highly attentive & friendly staff always make us feel comfortable & well looked after. The recording areas are big, open & spacious, & halo can accommodate either 'open-room', or 'behind glass' monitoring. The recordists are very experienced and bring a lot to the recording process.
Mike Wabro | ADR Supervisor | Endeavor
---
I just wanted to express our gratitude to you and the team at halo for your excellent work on our recent feature film ' Arthur Christmas'. We were very well looked after both technically and physically (great coffee)! I have nothing but praise for the professionalism of your team who often worked well into the night to support us and accommodate our every need. Technically everything ran very smoothly and ultimately we have a fantastic sounding film. Thank you to Jonathan, James, Dave and the rest of the team. We look forward to working with you again.
Carla Shelley | Producer | Aardman Animation
---
Invisible Worlds was an exceptionally demanding high-profile production. With ambition outstripping its budget, and an ever-changing post schedule, I began to fear halo would rue the day we came knocking. But somehow they rose above it all, with grace, professionalism and sheer creative flair. They're in large measure responsible for the gloss of the shows and I would relish the chance of working with John and the team again.
Simon Finch | Producer | Invisible Worlds | BBC1
---
Top job, and we felt well looked after throughout and thanks for going the extra mile when production wanted to open up' finished' shows.
Gary Hunter | Exec Producer | BBC
---
The team at halo has been immensely flexible and accommodating throughout a complex production – and all with a smile on their faces – thank you!
Beth Ambrose | BBC
---
"halo is post-producing for us a highly complex multi-format and multi-version project originated on RED. It is a really wonderful and creative working atmosphere. No job is too small or too big and above we are delighted with the results. I can't recommend them highly enough."
David Batty | Director | Big Book Media
---
"halo is the most friendly, efficient and "can do" post production house in London. And that's not all – the quality of the grading, online and sound dubbing is superb – Gladys Knight has never looked or sounded so good. Thank you halo!"
Jane Preston | Producer | Armana Ents
---
"The post for Britain and Ireland's Next Top Model is a bit of a beast but halo have taken it in their stride with great results. It has been a real team effort and halo has become part of production as opposed to just being an add-on post house. No one ever settles for an average performance, they always push themselves that bit further. Thank you for making the process a little less painful!"
Cheryl Price | Series Producer | Britain & Ireland's Next Top Model
---
Hey Clarky, Just wanted to drop you a quick line to thank you for all your amazing hard work and concentration on Human Swarm. I'm sure without you we' d never have hit our delivery. It sometimes annoying when on-liners make suggestions, but the total opposite was true with you. You understood the films and were a huge asset to the production, as well as your talent, a great bloke to be stuck in a room with. So from me and Paul a big thank you
Stephen Moore | Film Editor
---
halo – what a team!  Saul with his dedication to detail, always willing to put in the hours we needed; Ross with his amazing eye for colour and hawk-like ability to spot errors; Sam and David's innovative sound design which brought our graphics to life and the Doctor of Sound himself, John, who seemed to have an uncanny knack of reading my mind and delivering a wonderfully mixed final show.
Alice Harper | Series Producer | Inside the Human Body
---
I really enjoyed my experience of working with halo. I thought the technical assistance in the offline was excellent (with only minor problems arising because we were using our own kit – and even then, Alex, Lindsey, David and the team helped us solve them); the ambience of the place was great and all the staff very friendly and helpful; despite it being a low-budget production, I didn't feel at any point that we were lacking for anything; and the grade, online and mix were all top-notch.
Joe Evans | OSF
---
I'm very happy with the service we received from halo and I would be very pleased to return any day, please pass on our thanks and appreciation for all the hard work everyone at halo put into the production. Best wishes•
Helena Bullivant | Head of Production | McDougall Craig North Ltd
---
Thank you very much. And can I say a big thank you to everyone at halo who has worked on the series.  It's been a marathon but we've made it and we couldn't have done it without all your guys' hard work and support.?Have a lovely xmas and see you in the New Year for the very last bits of the post.?Best wishes,
David Tibbles | Producer | No Place Like Home | Fever Media
---
I love halo. It's a superb facility. The team are enthusiastic and extremely talented. All the work I've done there I've been thrilled with.
James Strong | Director
---
Can I just say a personal thanks to you all for the incredibly hard work on NPLH!
Anna Boronat | Production Manager | Fever Media
---
I think you have all done a totally fantastic job over the past few weeks, the editing of the packs has been near flawless.?You have all been very creative, speedy and thorough. As for the administrative and technical side of this project, it has been unbelievably efficient and fluid, especially given the sometimes unpredictable circumstances. It has been a real pleasure to meet you all and a joy to work with you. I leave fully content that the work carried out by all of you here at halo was consistently excellent and have little doubt it will continue to be so.
Elliot Naftelin | Rock Feedback
---
Just wanted to say a big thank you to you and all at halo for being so helpful, welcoming, supportive, professional – you name it, you were it. I know we weren't always the easiest people to have around. Thanks very much for everything.
Barbara Bowman | Prospect Pictures
---
I love halo and have edited my last six films here – really lovely people, fantastic craft skills, excellent technical support, superb attention to detail – and a great location!
Vanessa Engle | BBC
---
Creating stories about 'Invisible Worlds' meant the sound was going to have to work very hard to help deliver the promises of revelation and wonder. There was a broad range of subjects – some of these were incredibly small, others were vast, but all took place at blindingly fast rates. In addition, all the high-speed footage was mute, so halo had some challenges to overcome! The solution was to create a sense of parallel worlds in which things take place according to their own laws, yet retaining an organic rather than overly processed feel. I was delighted with the result – full of flair, wit, and imagination, the sound worked very well with the music and comm. halo were totally professional throughout and were a pleasure to work with.
Gavin Maxwell | BBC
---
I was absolutely thrilled to work with John Rogerson on my short film THE CALCULUS OF LOVE. As John and I discussed, with a short film you need to use all the tools at your disposal to grab and hold the audience's attention – and the sound mix is a vital part of that.  We wanted to ensure the music; effects and sound design elements would take full advantage of the captive experience of watching the film in a theatre.  Working closely with composer Colin Winston-Fletcher, John was able to bring a wonderful cinematic quality to the sound that has really elevated the whole film.
Dan Clifton | Director
---
'Unhappy Birthday' was our debut feature film, and from start to finish we were looking for an intimate relationship between everyone involved – halo was the perfect home and facility to deliver our baby.   Not only was everyone exceptionally talented, the company also became part of our team due to their friendly, creative working environment.  It was an absolute joy to be there and we can't thank them enough for how beautifully they delivered our film.  From the grade, to the online, ADR, audio mixing and trailers, we were always delighted with their facilities and talent.  They went above and beyond all expectations to deliver our film.   The Island of Amen never looked and sounded so terrifying, and for that reason alone, we love halo.  Thank you so much.  You're all saints, and next time you go on holiday, don't forget to check the tide before you cross! Love
Mike & Mark | Directors | Unhappy Birthday
---
I thought they showed a level of flexibility that I've never experienced at any post house before. They were committed to help make the best film possible not just do a number of hours work. That attitude coupled with fantastic technical and creative skill has led to some great work.
Sam Hobkinson | Director
---
"We had a terrific time at halo with George Cross Heroes.  It was potentially a very tricky series to post:  the budget and timescale were extremely tight, the series used a range of tapeless formats and there was a lot of archive flying in throughout the conform.   halo dealt with it effortlessly: utterly mastering the logistics and ensuring we came through on time and on-budget with the absolute minimum of grief.   It goes without saying that the grade and sound are both superb.  Many thanks to you all.  I'll be back"
Mark Hedgecoe | Director | George Cross Heroes
---
My first experience at halo was extremely good, with a level care and attention by all of the staff there, which made it a surprisingly pleasurable experience. I genuinely felt that they cared about our project and because of that we came in on schedule and budget and everyone was very happy with the end result. I'm not sure what more you could want from a post house…!
Rachel Shadick | Line Producer | OFTV
---