'Halo exists to help creative people do creative work. Our job is to streamline and support the process, making sure nothing gets in the way of that creativity.'
Our facilities are state-of-the-art because we know that reliable, high-quality tools are vital to the creative process.
That said, we understand that post-production is not simply about fancy rooms and expensive equipment… anyone can do that. It's about service, support, solutions and teamwork – that's the difference.
GRADE
Whether you're bringing us a broadcast project or a big screen feature film, halo's grading team have got you covered. Our picture department offers DCI compliant theatrical grading and 4k Dolby Vision home entertainment grade solutions for factual and drama work, all designed with comfort and creativity in mind.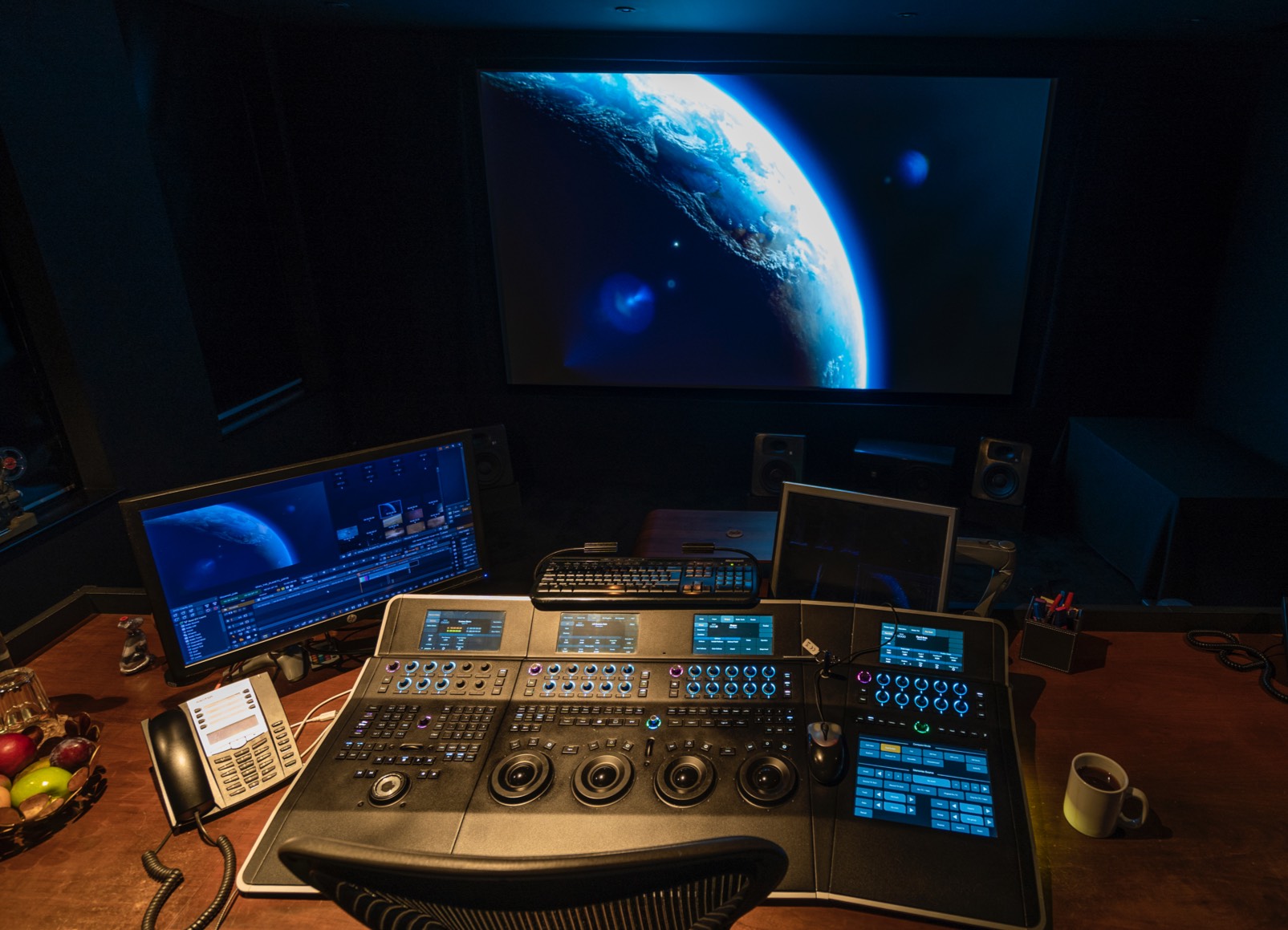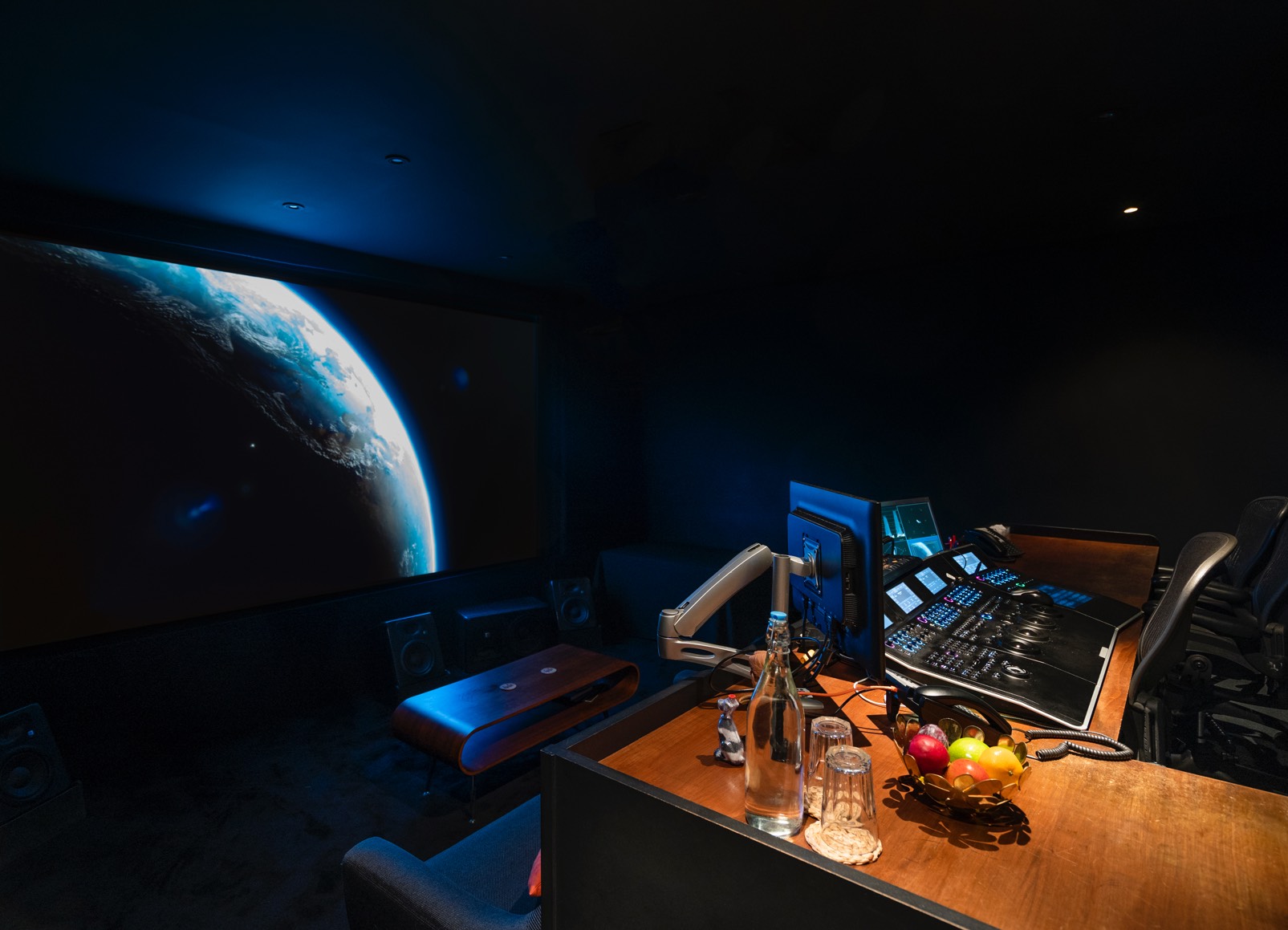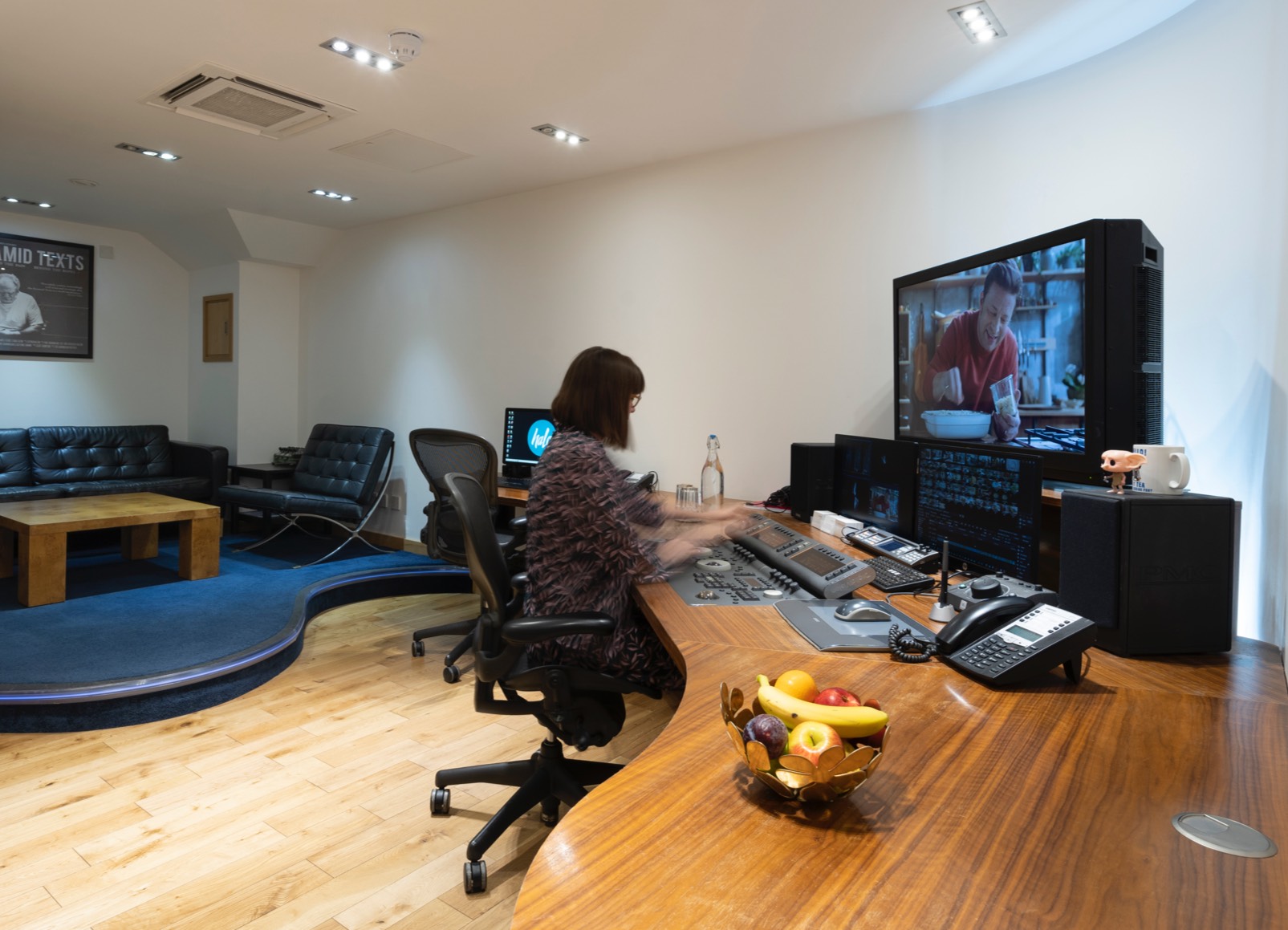 ONLINE
Whether working in HD, 2K, 4k or higher, the combination of Autodesk Flame, Avid Symphony and Adobe Creative Suite means we can offer the widest range of creative online tools to help producers realise their artistic ambitions. Halo's state-of-the-art network infrastructure, storage solutions and workflows enable us to move your project seamlessly from any of our 50 offline suites through the various stages of our high-end picture finishing department. Our experienced team of online editors will put all the necessary finishing touches to your projects making it look great whilst conforming to the tightest of technical compliance.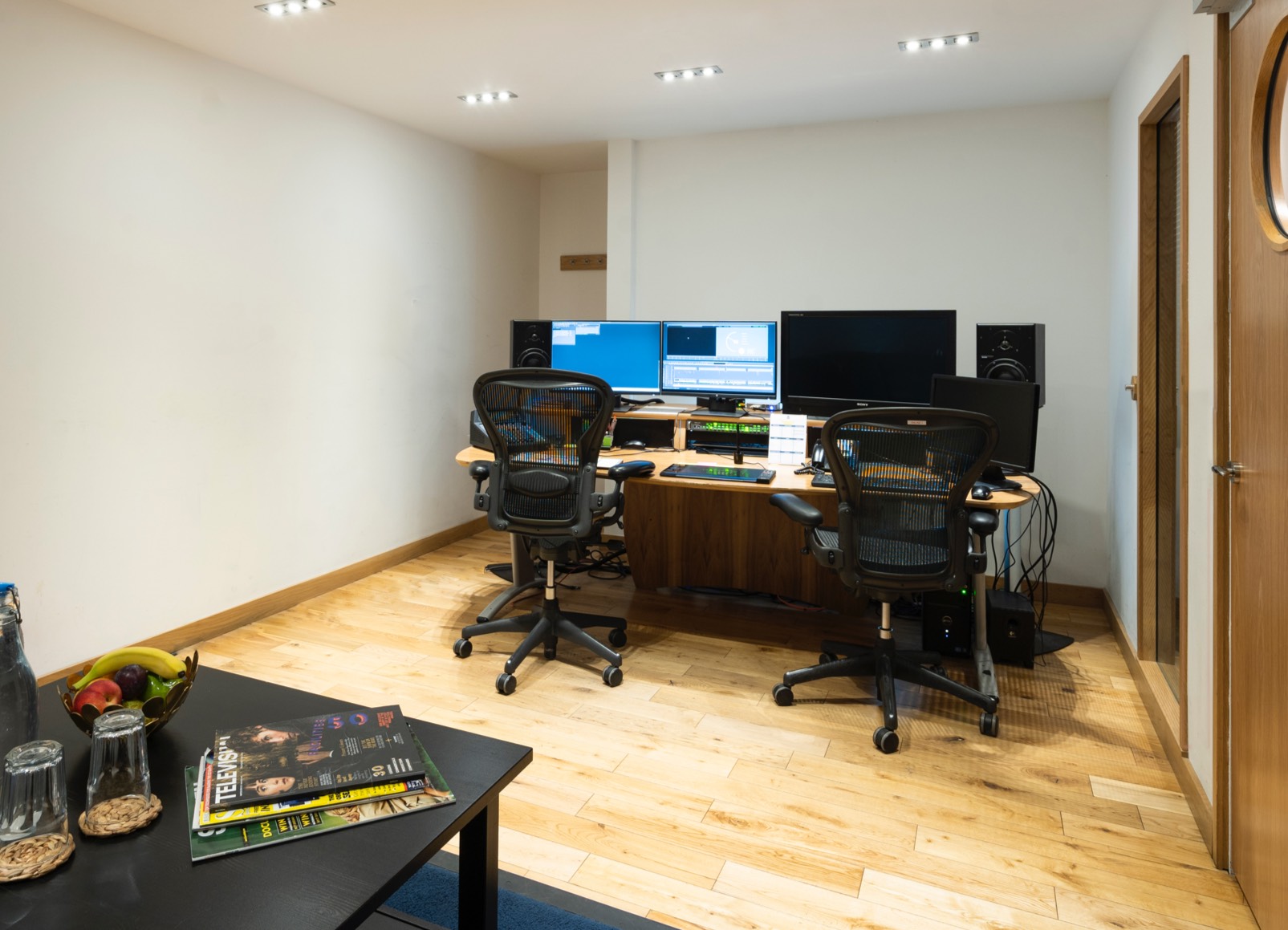 TV SOUND
With four home entertainment mix studios offering a variety of surround formats including Dolby ATMOS®, 7.1 and 5.1, halo's award-winning sound team have the experience and skills to deliver on any creative brief. All our sound studios run AVID ProTools and a shared DDP storage system that facilitates the superfast movement of projects and media seamlessly around the facility.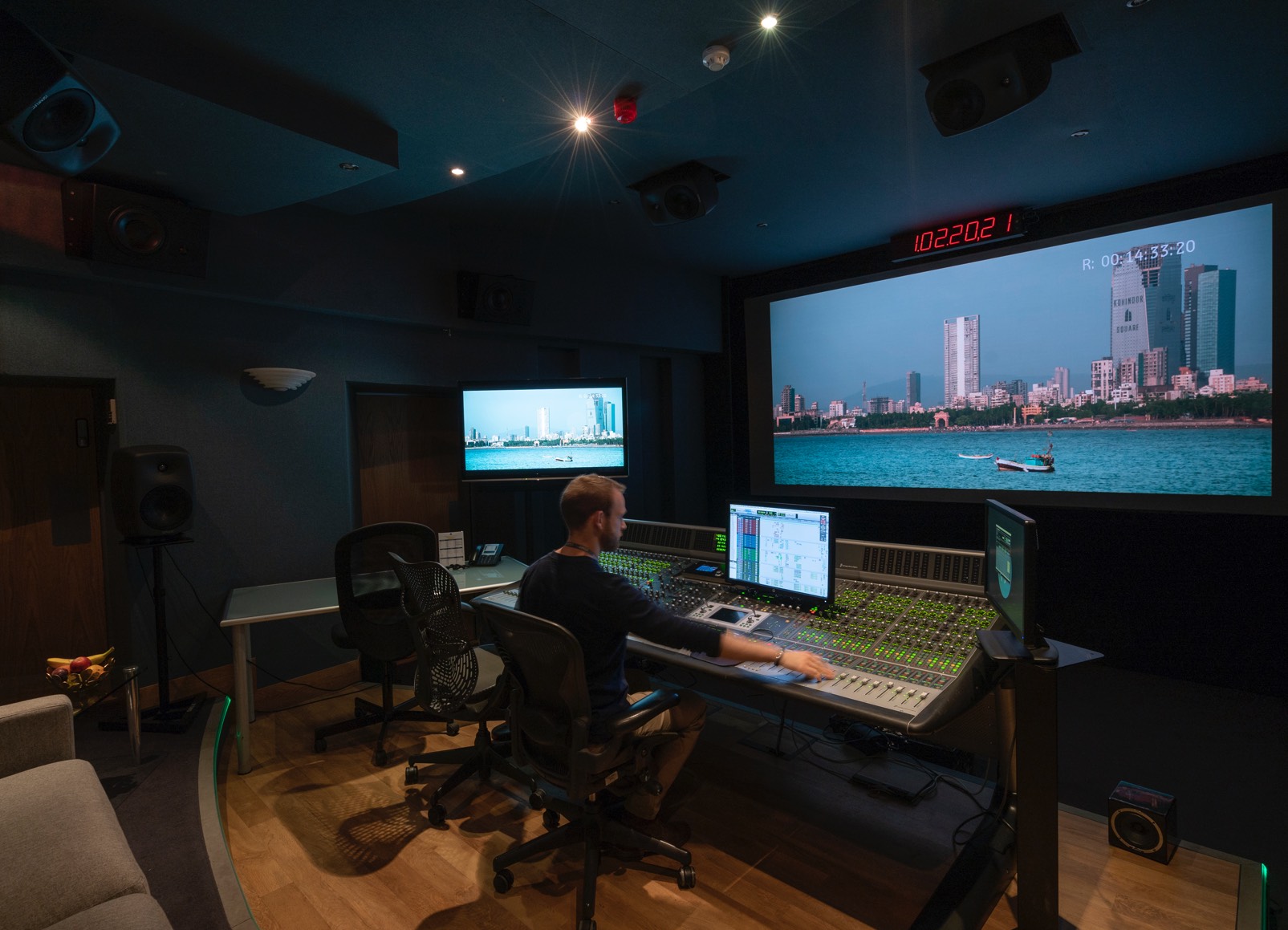 FILM SOUND
Halo also has two Dolby certified film mixing stages, the largest being Studio 1 which is equipped with a fully immersive 46-speaker Dolby ATMOS® monitoring system. Our in-house team of experienced mix technicians and award-winning re-recording mixers are on hand to help you create the best possible sound mix for your film, including handling any international or home entertainment delivery requirements.
Halo have won many theatrical sound awards including Academy, BAFTA and CAS Best Sound.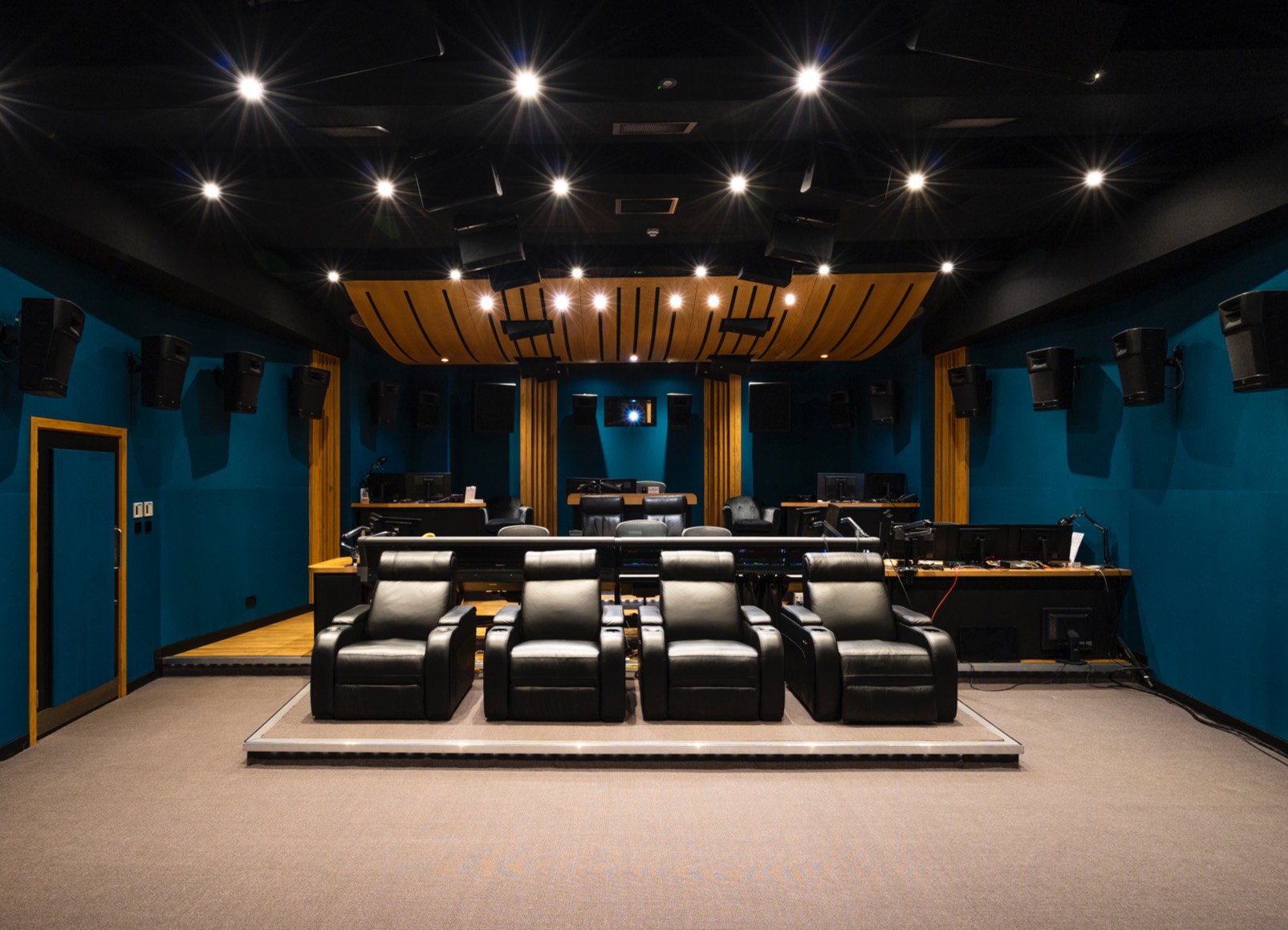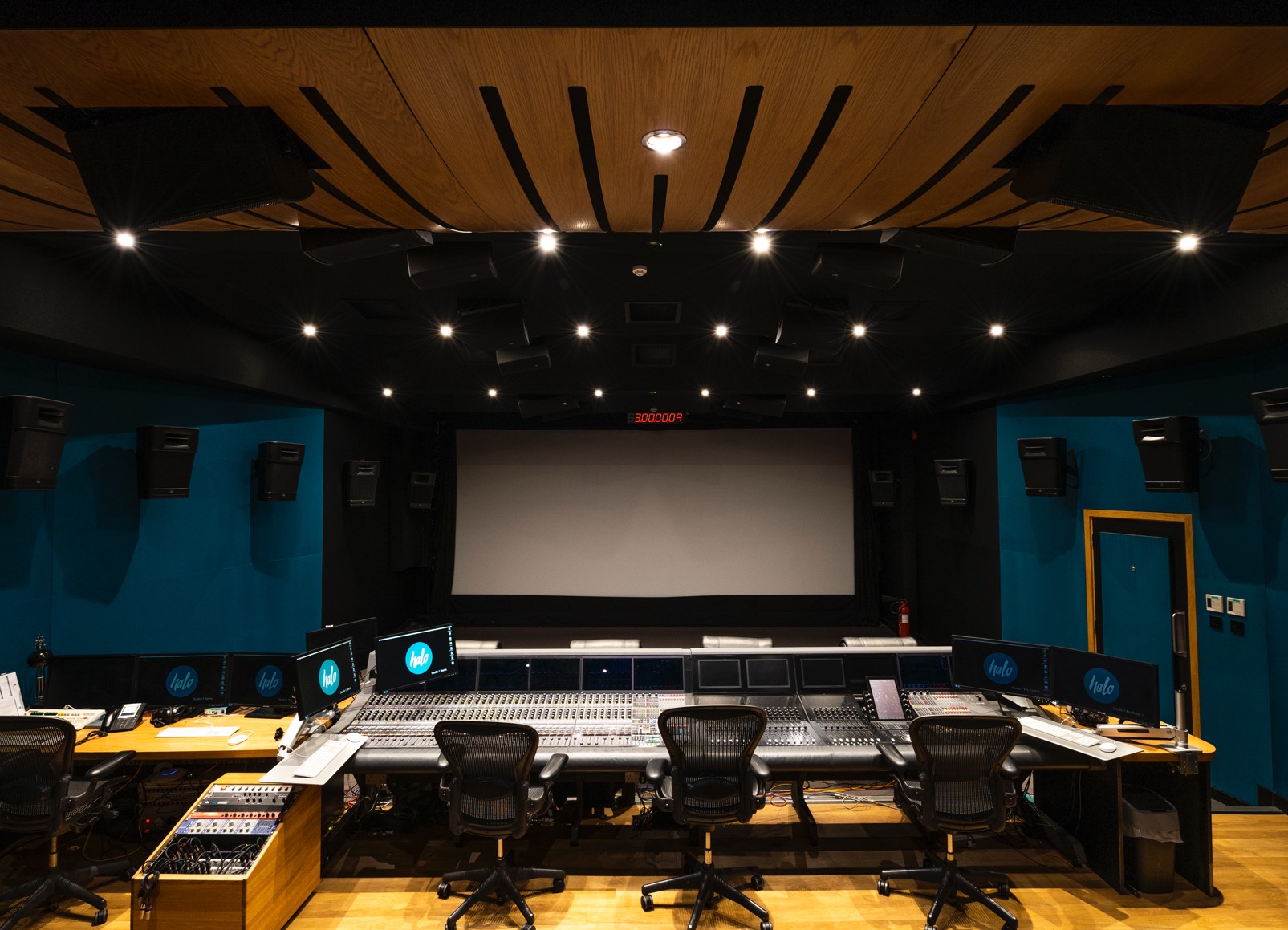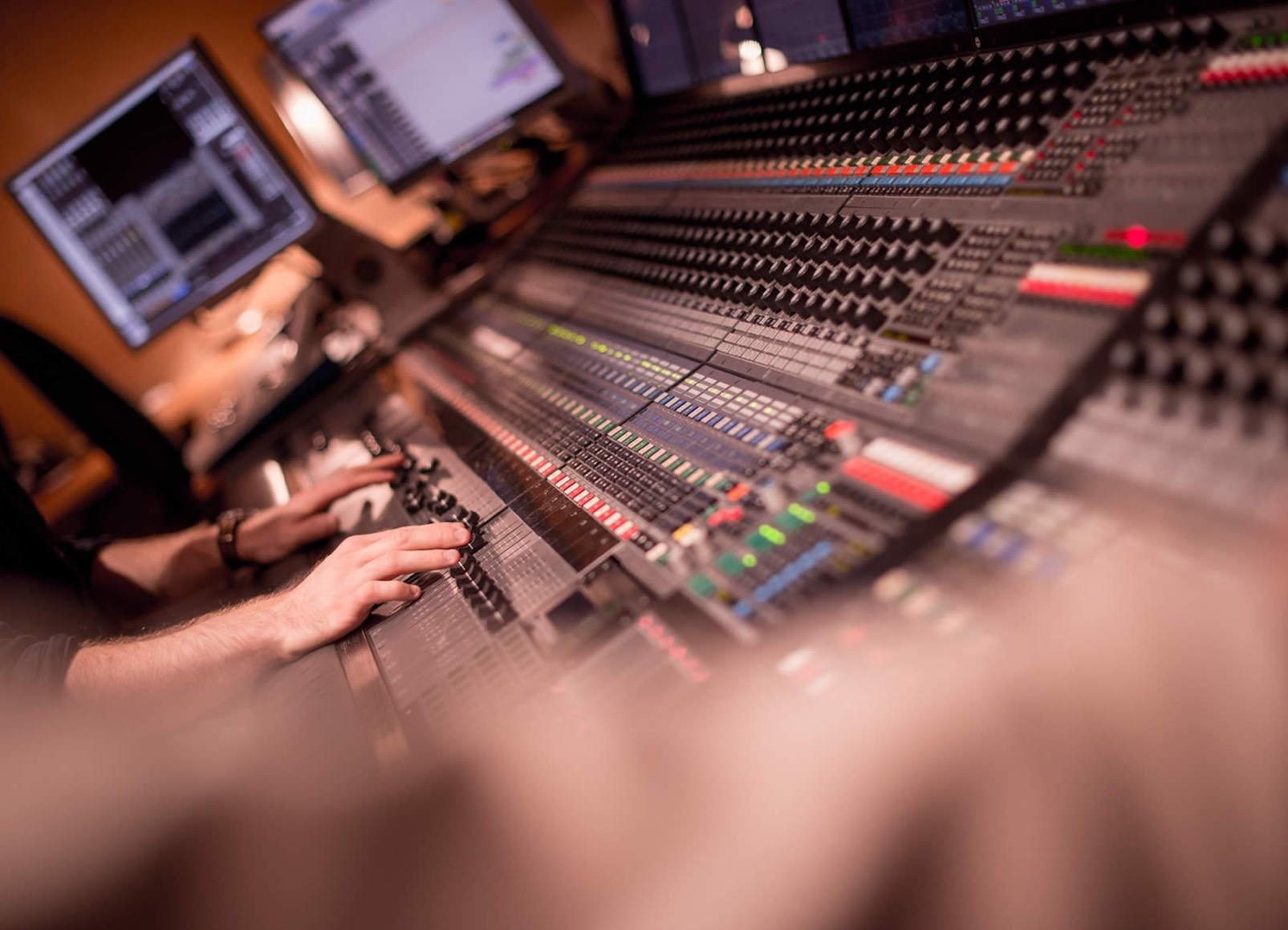 SOUND EDITORIAL
Creating highly detailed cinematic soundtracks with an emphasis on narrative and creative thinking, is the job of halo's experienced and versatile sound editorial team. They take care of every aspect of the sound editorial process, including dialogue & FX editing, ADR supervision, sound design and foley. We understand that every project is different & after consultation, will creatively adapt the team's approach to perfectly suit your
requirements.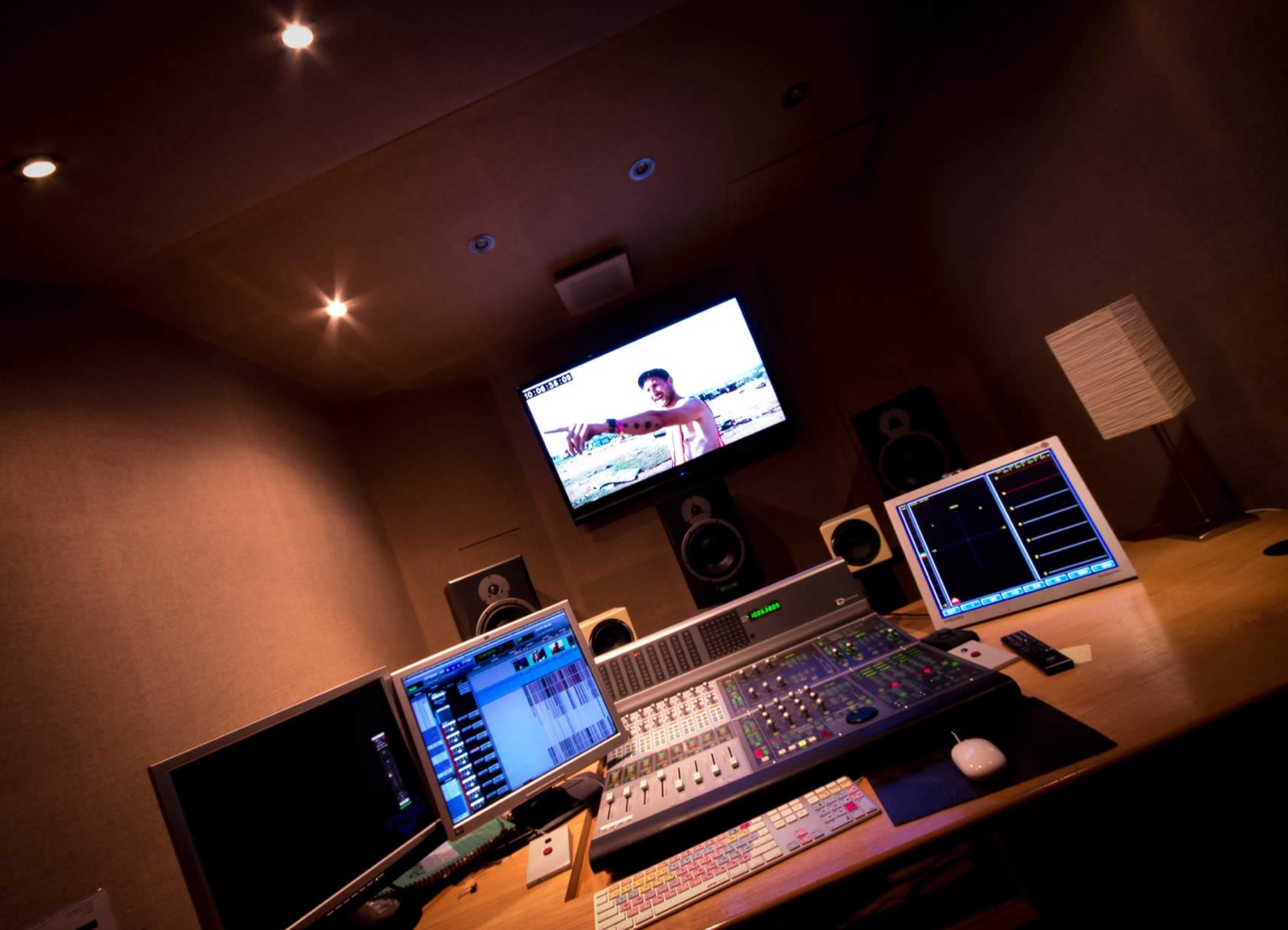 ADR & VOICE OVER
We have a number of studios capable of voice over, ADR and crowd recording. These rooms can all link to other studios worldwide via Source Connect and VoIP, and are managed by our team of experienced ADR mixers.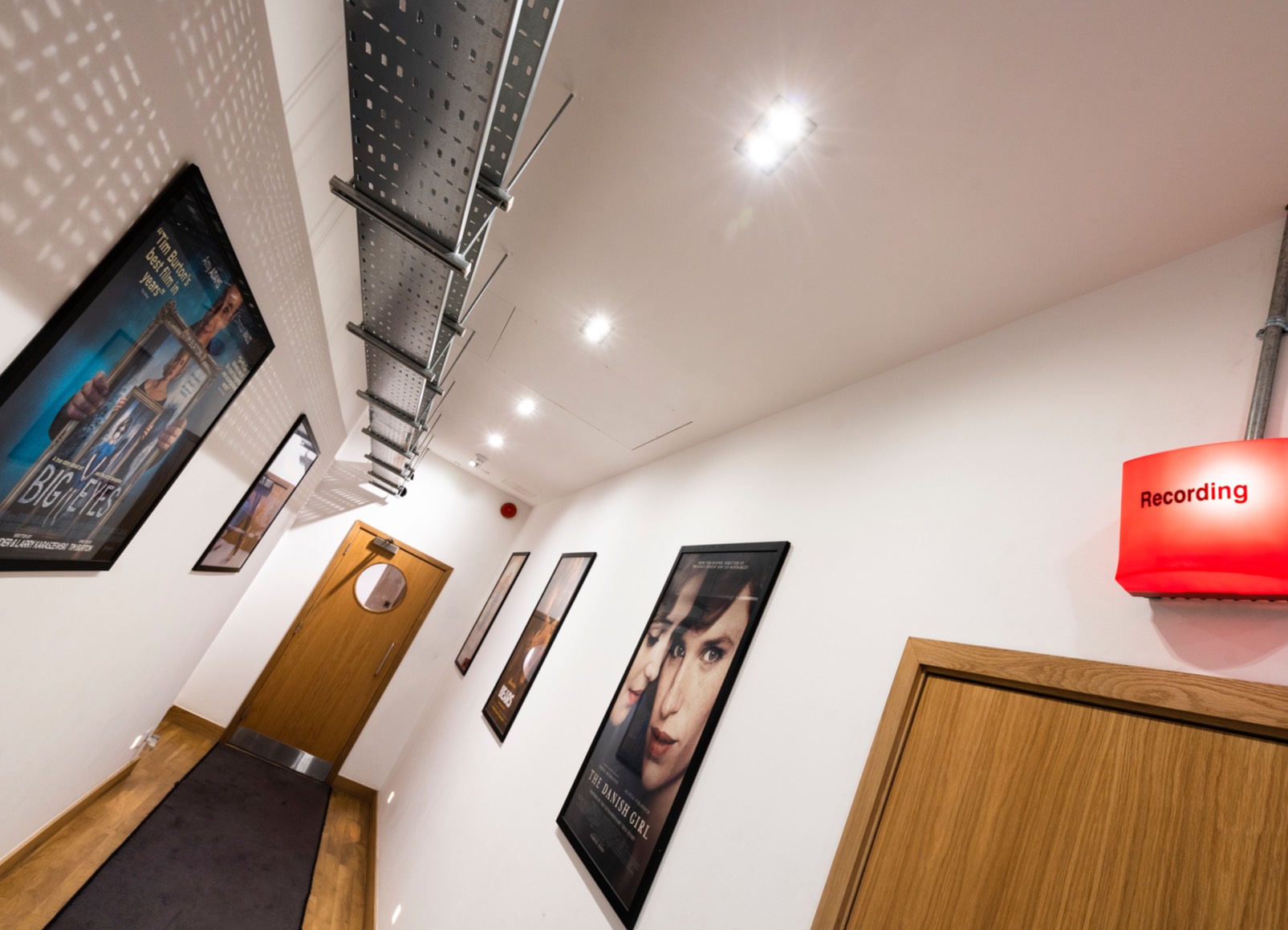 OFFLINE
Halo currently have around 50 edit suites situated on Noel Street, Brewer Street and Dean Street. All of our air conditioned offline cutting rooms have the latest Avid technology, natural light, client PC, and complementary fast Wi-Fi connectivity, all supported by our in house tech and engineering staff. Halo's Avid storage solution constitutes the backbone of our cutting rooms and offers the ability to work on the same project in multiple suites simultaneously no matter the size of the project – very helpful for those high-pressure, fast turnaround projects where the deadline can't be moved.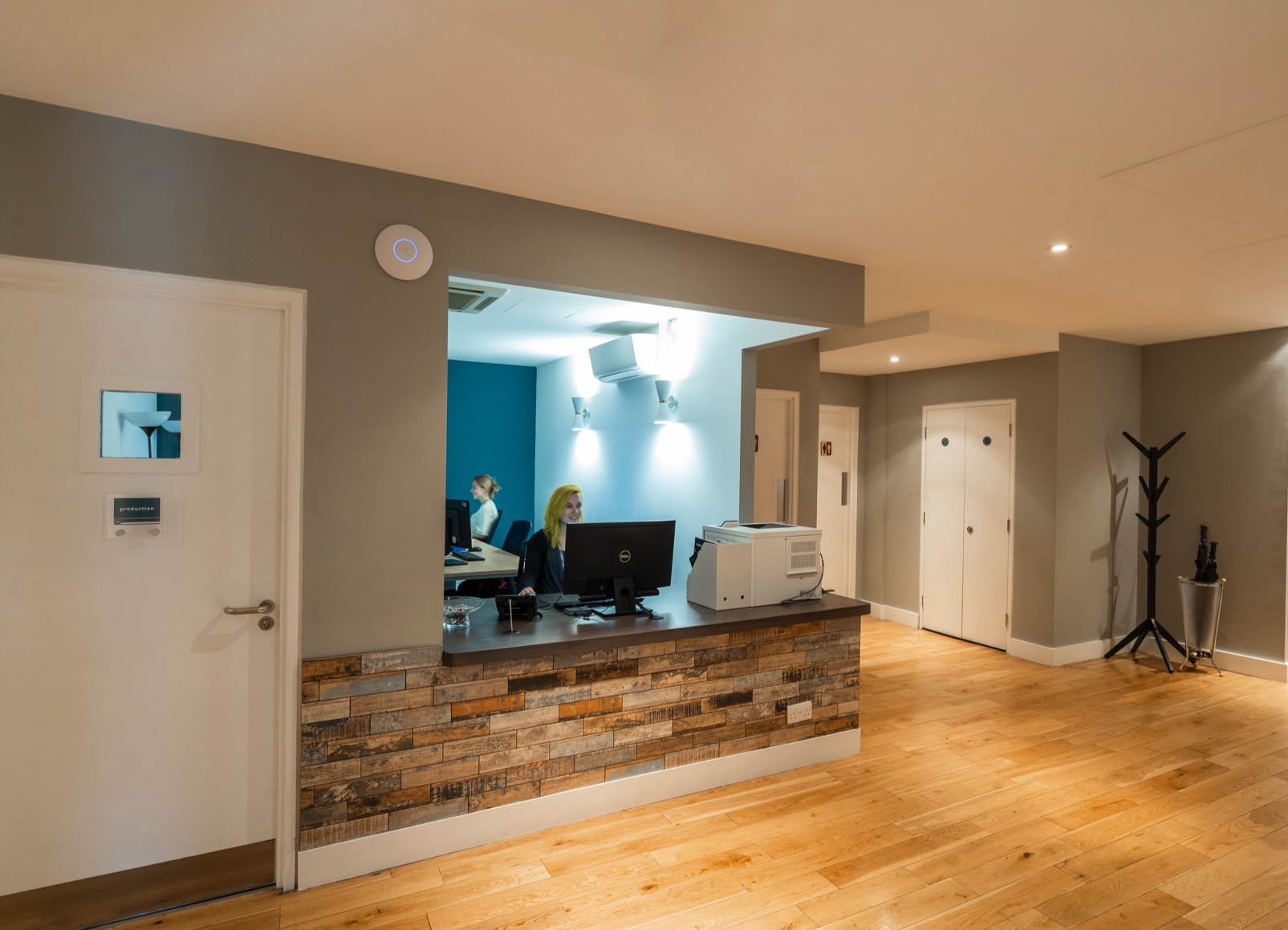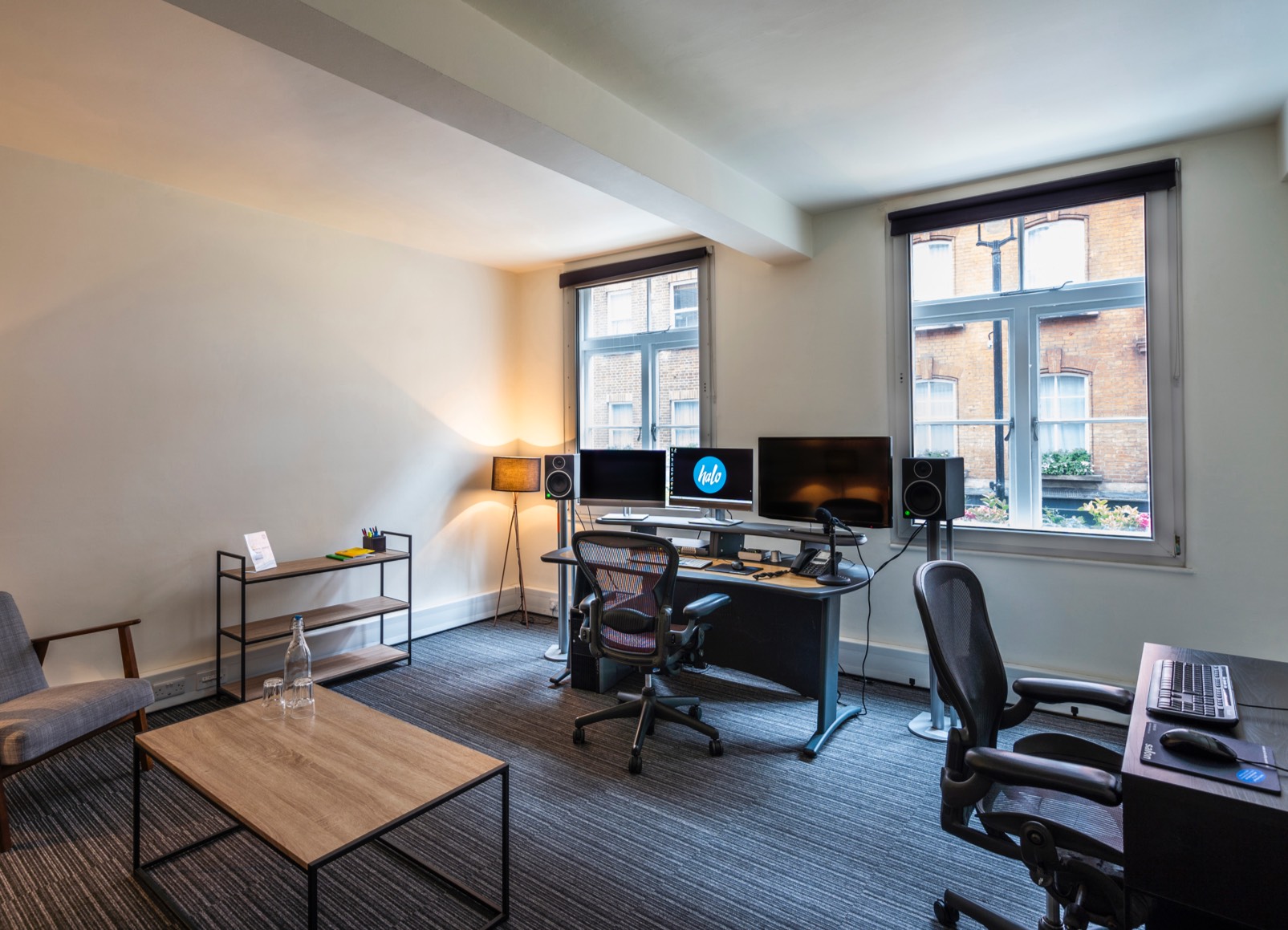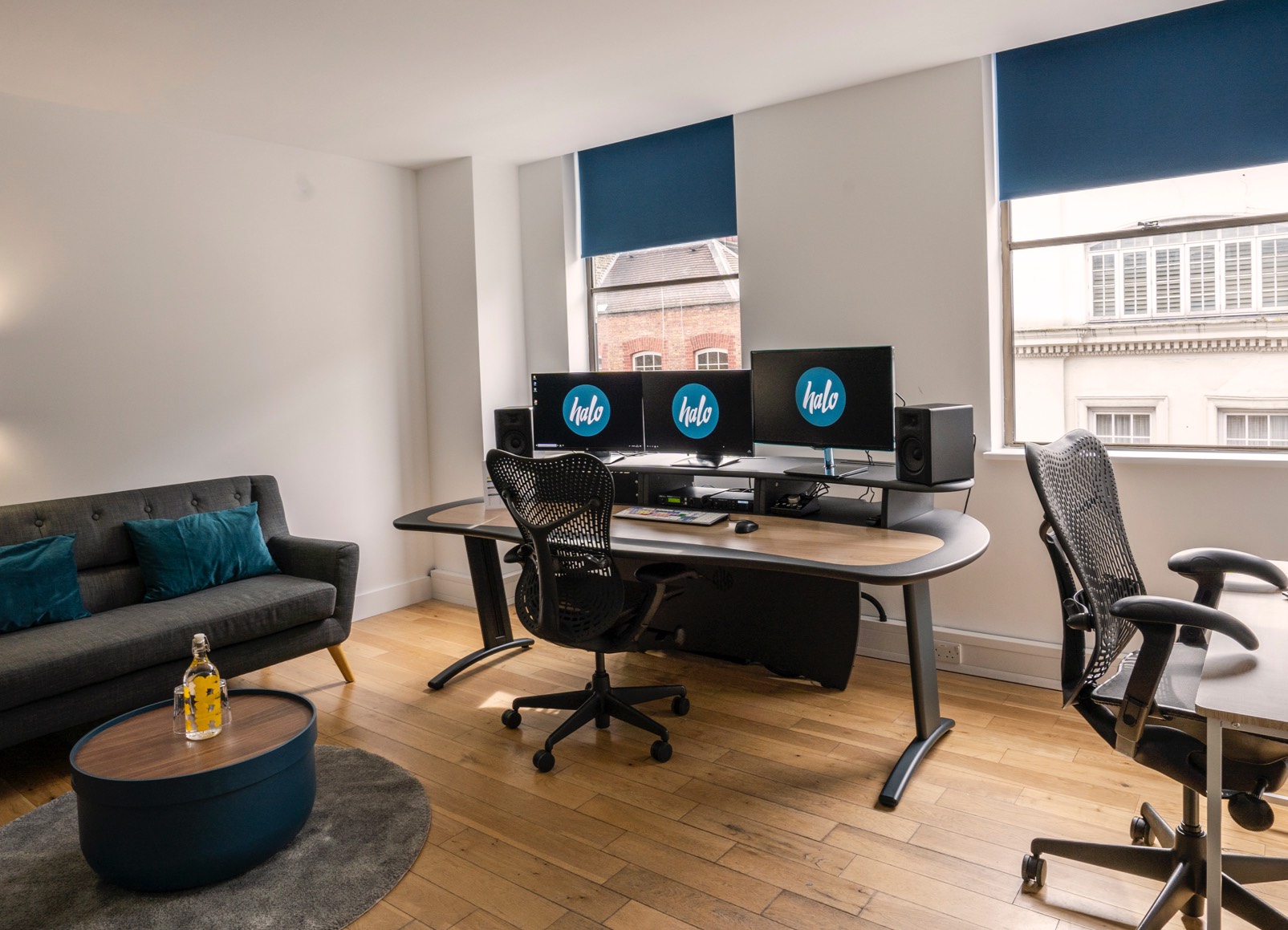 BREAKOUT SPACES
At halo we understand you may need a break from the edit, so whether you want to have lunch on the sunny terrace, find a quiet space to make a call or have a meeting, we've got it covered. Noel Street and Brewer Street are equipped with their own mac workspaces, whilst Dean Street boasts a spacious sun terrace, large coffee bar and lounge area with 55-inch UHD TV with surround sound – ideal for TX parties.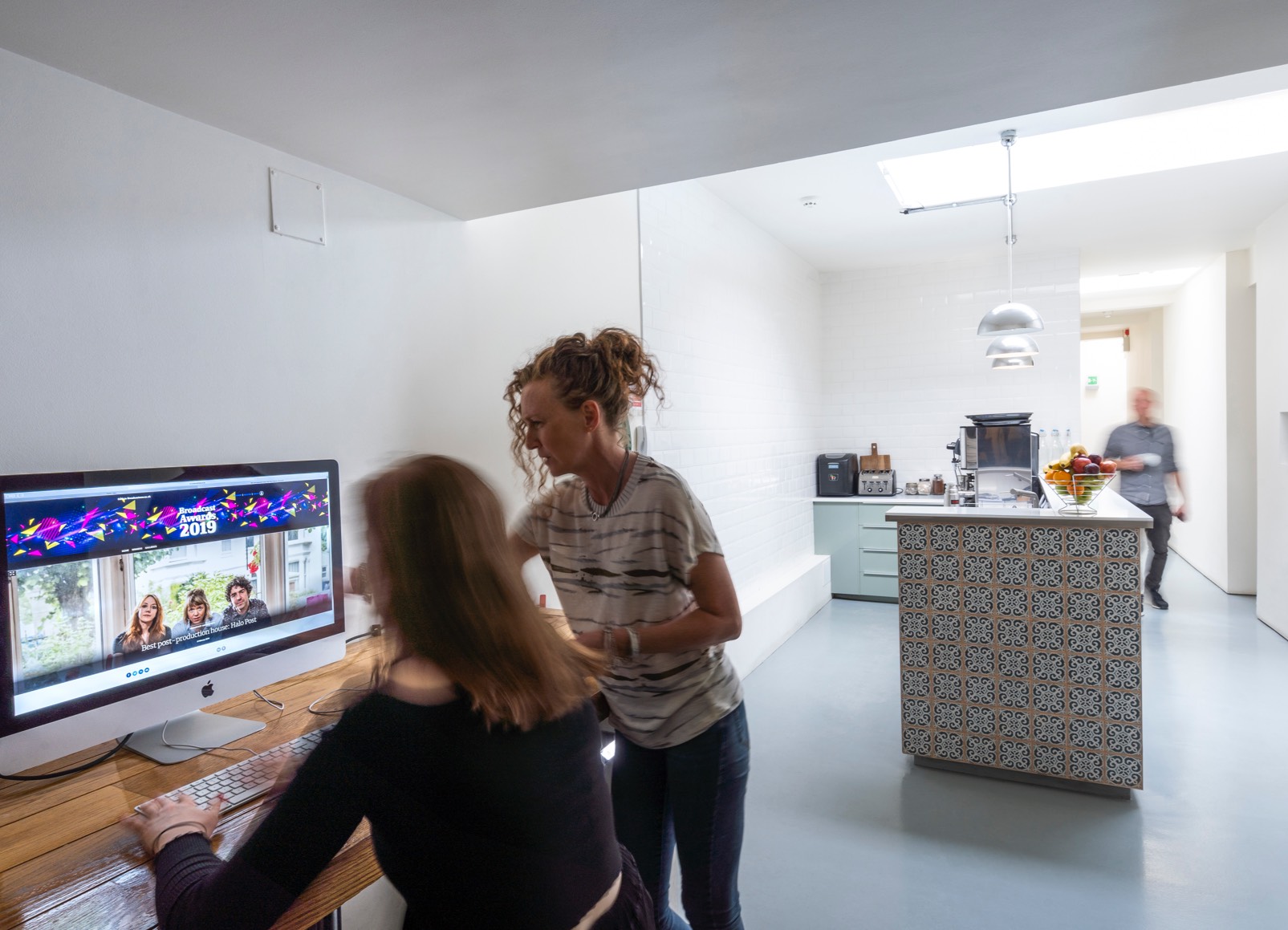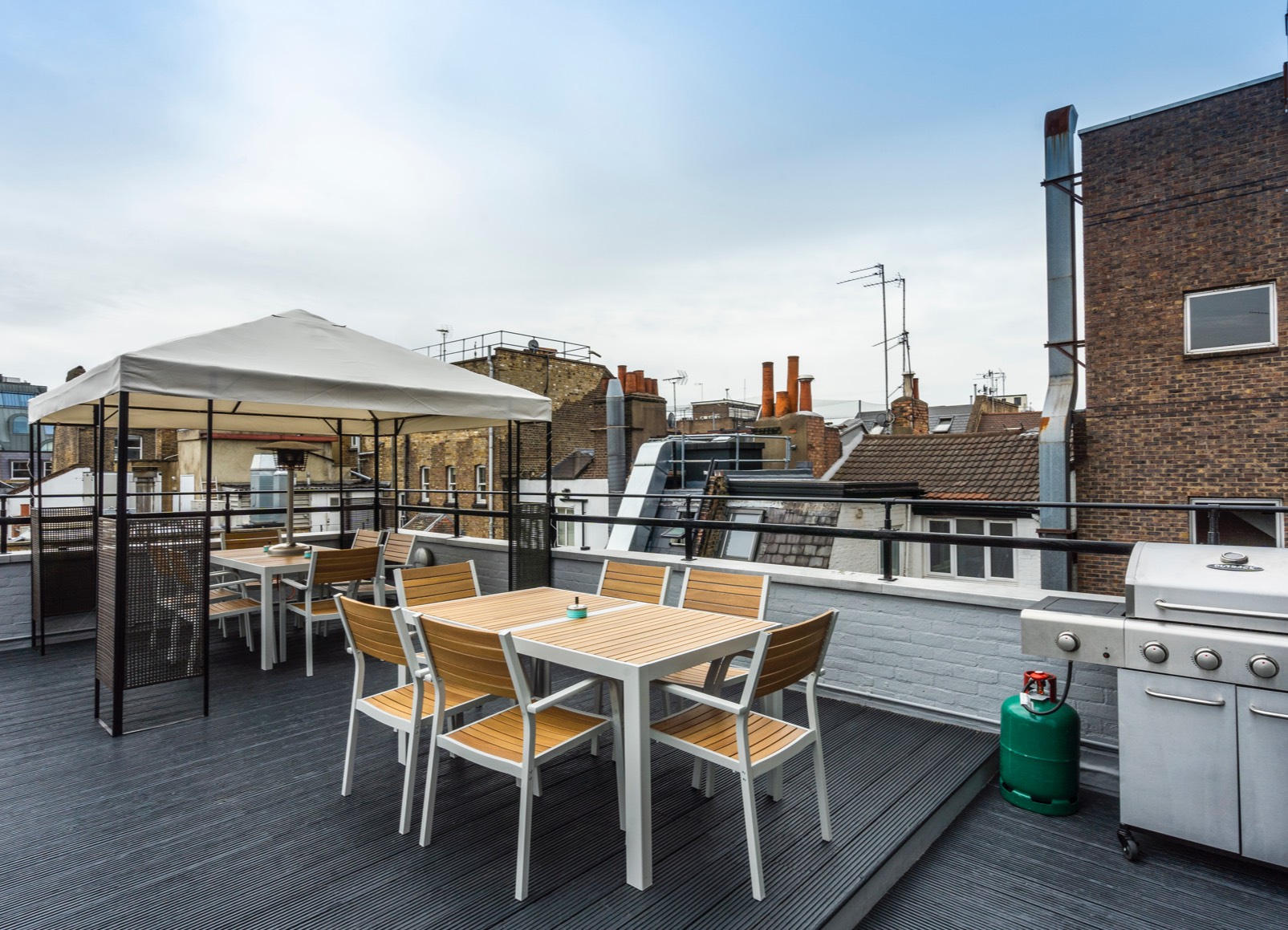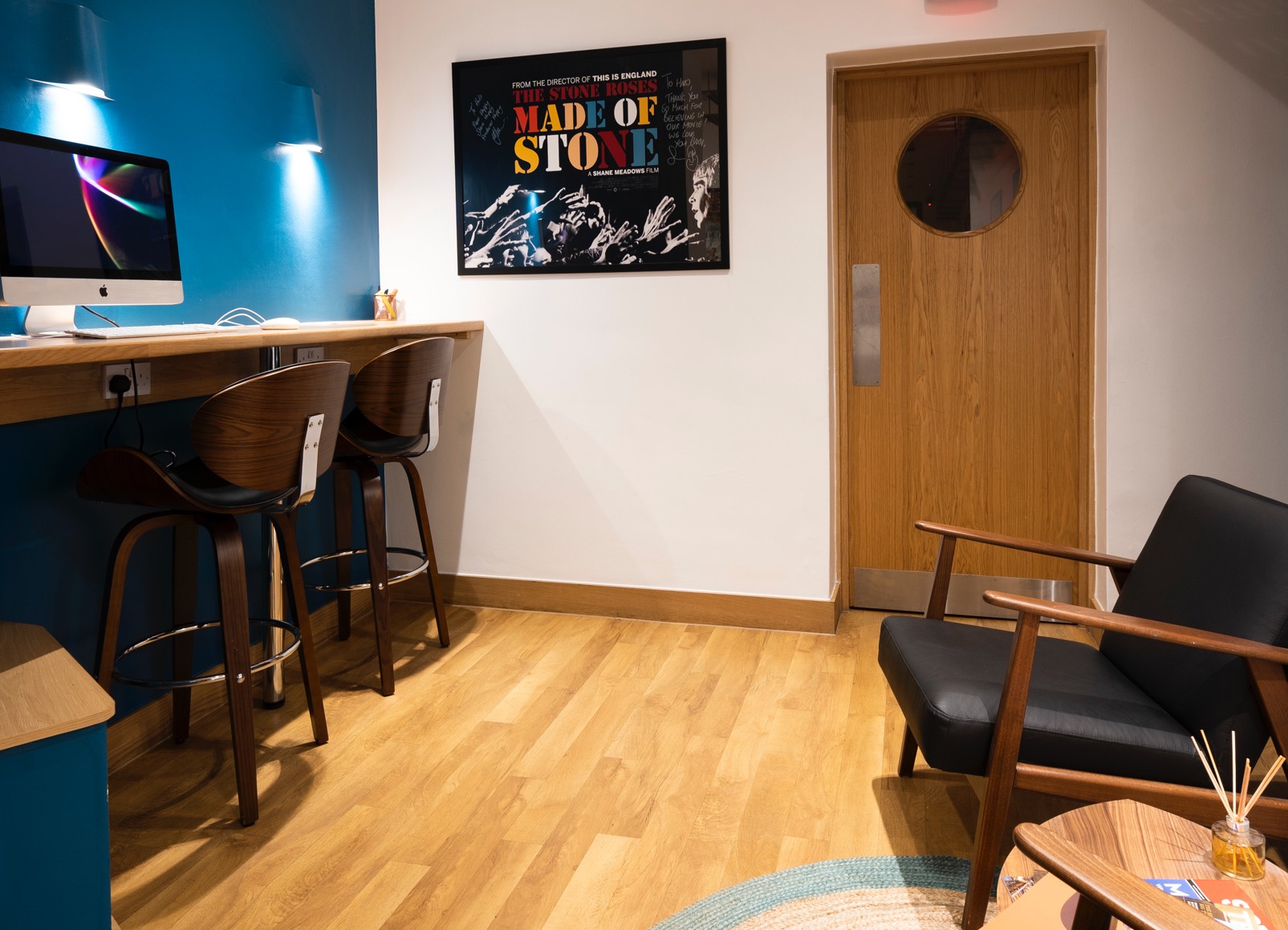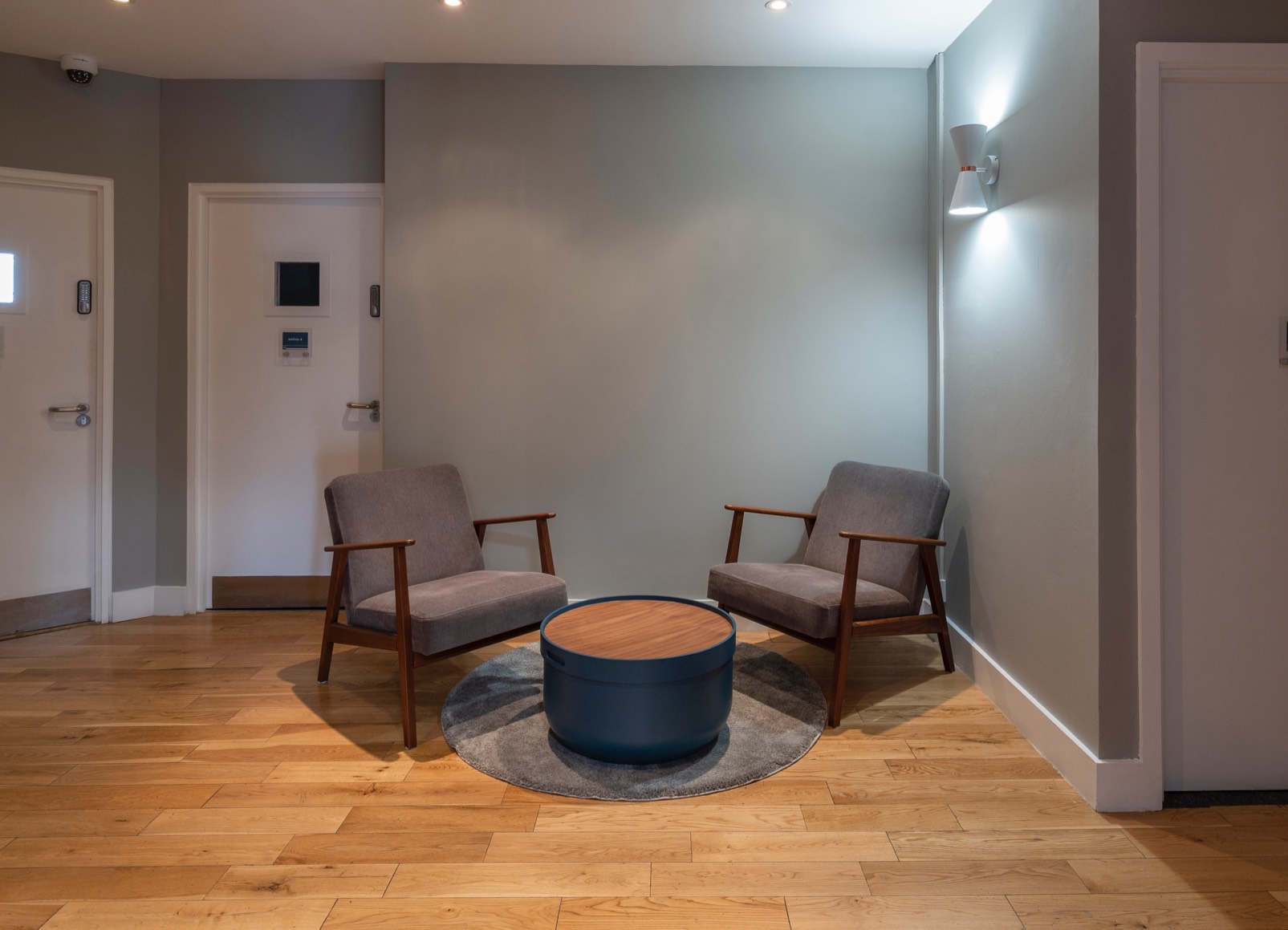 Remote Services
Halo can offer a customised workflow that allows complete freedom for some of the creative team to work remotely and for some to be based in a facility environment. Therefore, if you have teams who want to work on the road or from home, alongside colleagues who want to base themselves at the post house, halo will have a solution for you.
Current 'Remote' options include:
> Data Management – data transfer, ingest, file exports
> Editorial – Collaborative remote offline edit suites
> Grade & Online – Remote workflow and professionally calibrated client review options
> Audio – Sound editorial, remote VO & ADR solutions, final mix review