halo is still run day-to-day by the same people who started the company fifteen years ago.
There have been many challenges along the way but we're proud to have grown into one of the most respected, independent post facilities in the UK. At the heart of the halo's success is the team, many of whom have been with the company for 10+ years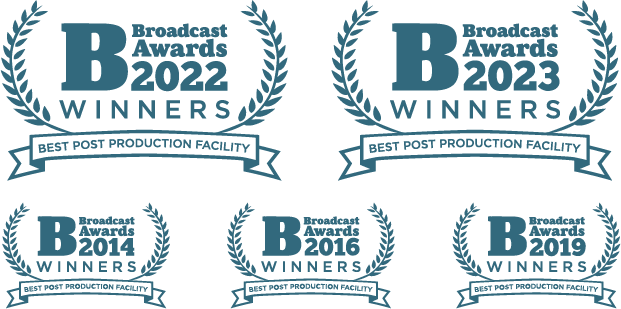 Winners of the Broadcast 'Best Post Production Facility' award in 2014, 2016, 2019, 2022, 2023 and charting at No.3 in the Televisual 'Top 50 facilities' producer's poll, halo's quality of service, talented team and state-of-the-art technical infrastructure have resulted in its reputation as a great place to work.
halo is independent and owned by the same people that started the company and still work there day in, day out.
We believe this connection creates a unique level of care, commitment and attention that is rarely found nowadays. Our continued success underpins a conviction that clients get something at halo that they don't get elsewhere.