This Channel 5 Series explores the 1666 Plague outbreak using new scientific and epidemiological evidence.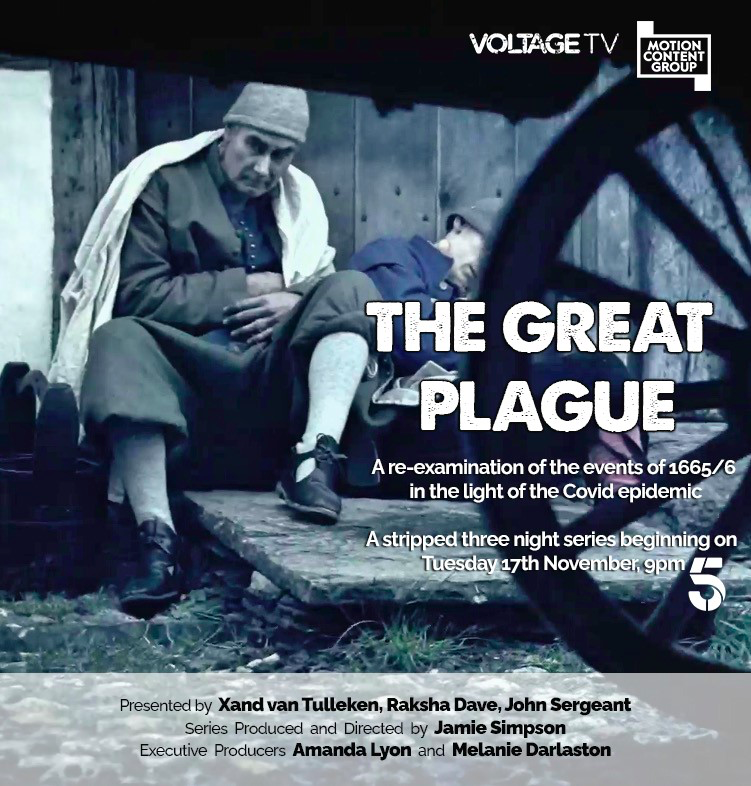 Halo Provided full Picture and Sound Post Production during lockdown for Voltage TV.
Line Producer, Sally Finigan said – "Thanks so much for getting this project through lockdown, both safely and smoothly. I know we are always in reliable hands when working with Halo."
Director: Jamie Simpson
Colourist: Ross Baker
Online Editor: Scott Hinchcliffe
Dubbing Mixer: Sam Castleton
Halo Post Producer: Charlotte Hawkins
Halo Sales Exec: Matt Locke
Dubbing Mixer, Sam Castleton said – "The Plague was posted during lockdown so we had a few workflow challenges. As ever, it was important to establish a dialogue with director Jamie before we did anything. Given the similarities drawn between the plague and covid-19 it was important to not glorify the sound in the drama sequences as many plague documentaries do. This sensitive and emotional edge is what sets the series apart, we expanded on this in sound by using a light touch, manipulating reverb and slowing down all the spot effects. We used quicktime temp mixes and continued discussions remotely so we could work through the challenges. For the trickier sections we used Clearview Flex so Jamie could see and listen to what we were doing live in the studio."
TX Channel 5 – 17th November. Running for 3 consecutive nights at 9pm.