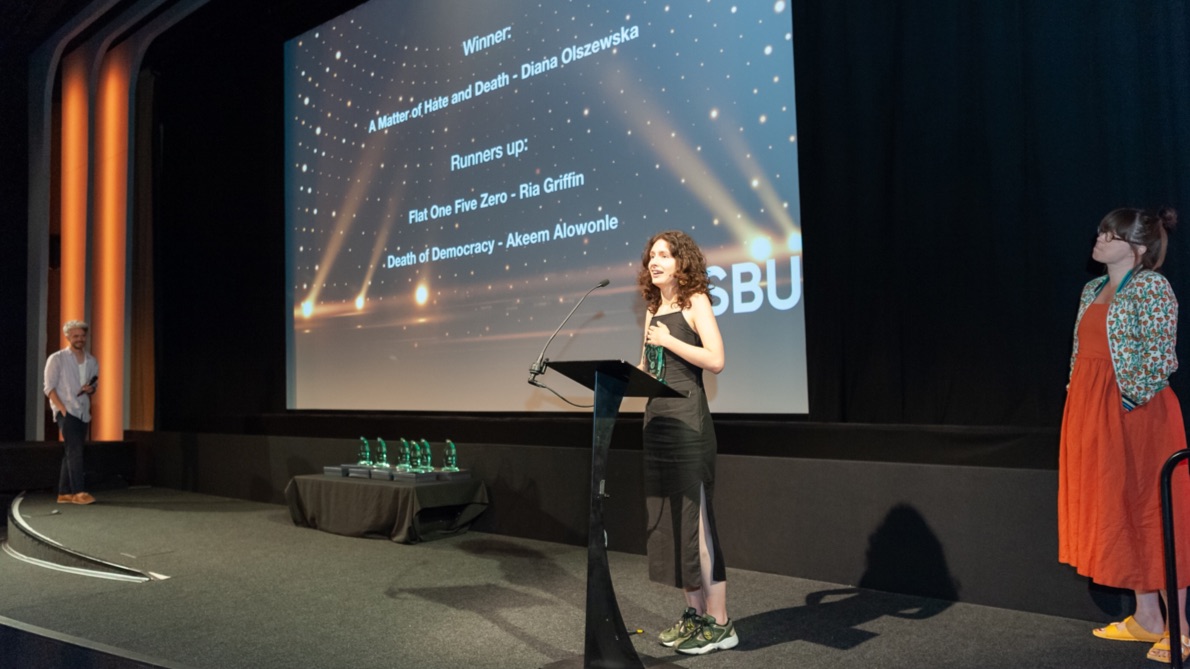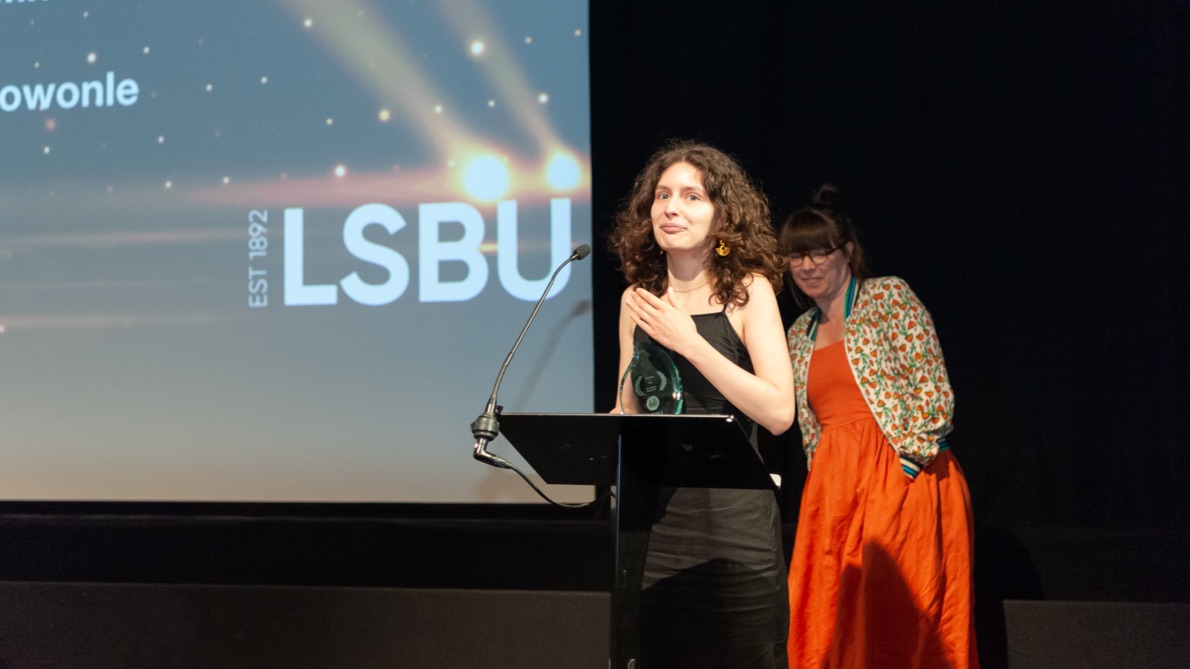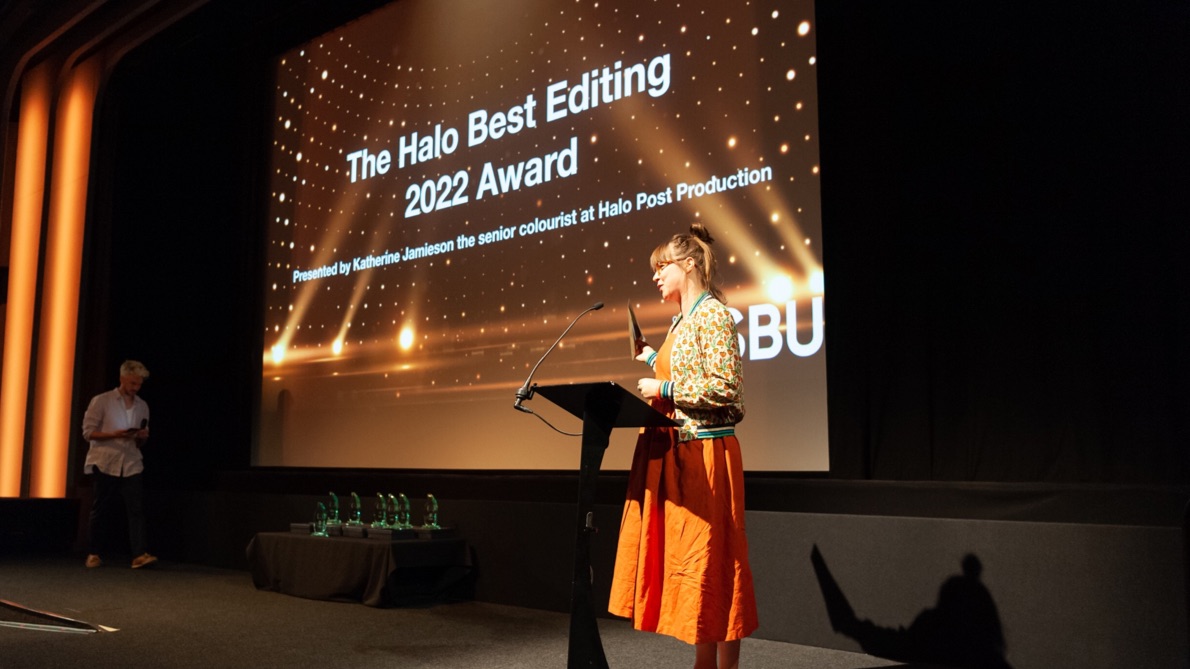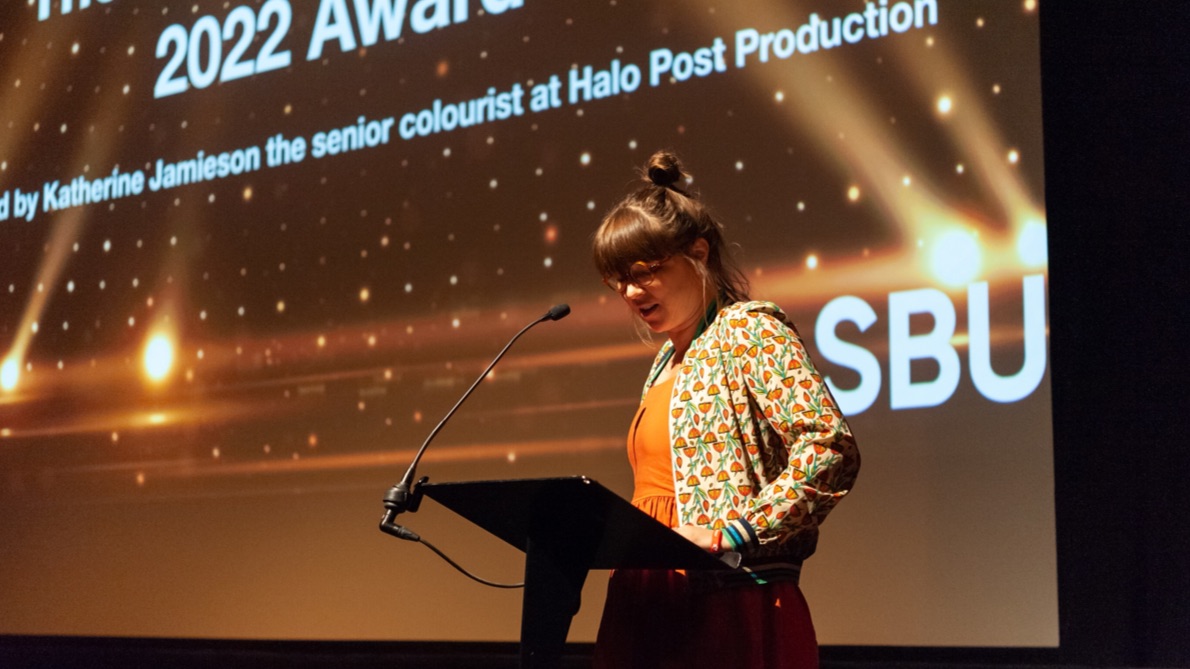 Halo supports LSBU graduation film awards for a second year.
Halo is proud to continue its sponsorship of South Bank University's film graduation student showcase.
This year halo senior colourist Katherine Jamieson presented the HALO BEST EDITING award to winning graduate Diana Olszewska for her work on A Matter of Hate and Death. Special commendation was also awarded to Ria Griffin (Flat One Five Zero) and Akeen Aloonle (Death of Democracy).
The graduation film showcase was also attended by halo's Head of Film and Drama, Dave Turner, who commented on the "outstanding level of expertise and creativity on display across all the short film entries. We were also encouraged by the incredible diversity seen both within the talent teams of student filmmakers and the powerful overall themes that were conveyed. We are already looking forward to next year's showcase!"
---
share this...