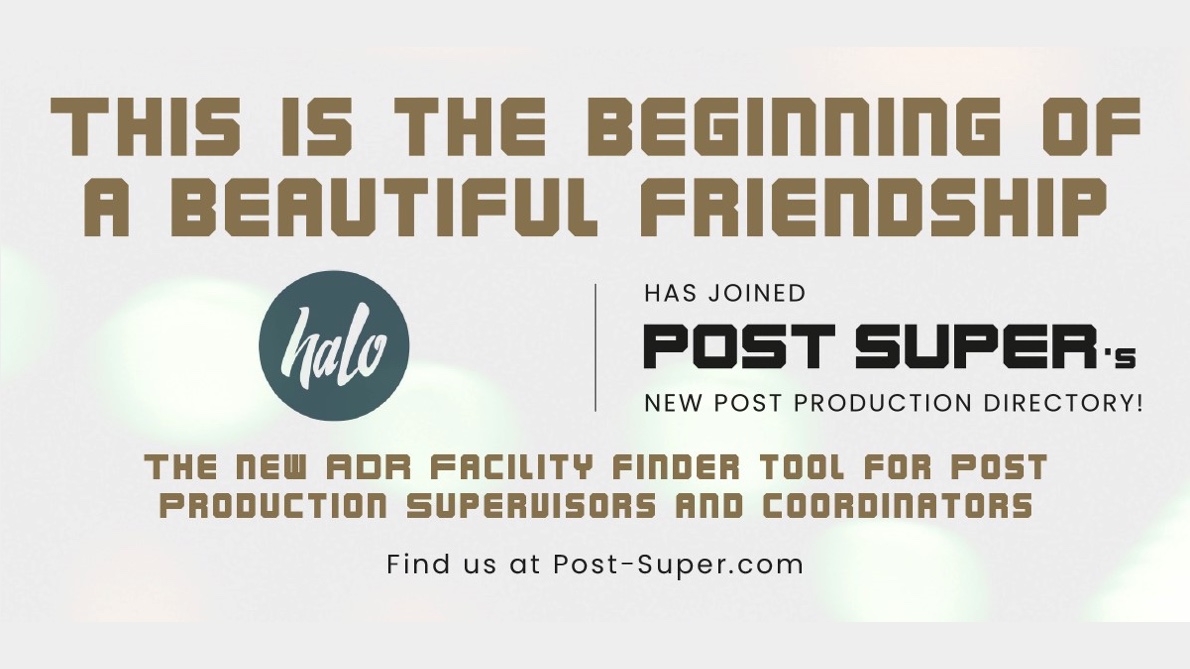 Halo Joins Post Super's Directory
Halo are proud to support Post Super and to be listed within their post-production directory. Post Super is a very useful and informative new resource for post production supervisors and coordinators alike.
The directory search tool makes the quest for the right ADR & VO studio a refreshingly pain-free experience! Halo continues to offer Covid-safe recording both within Soho and through remote solutions.
---
share this...