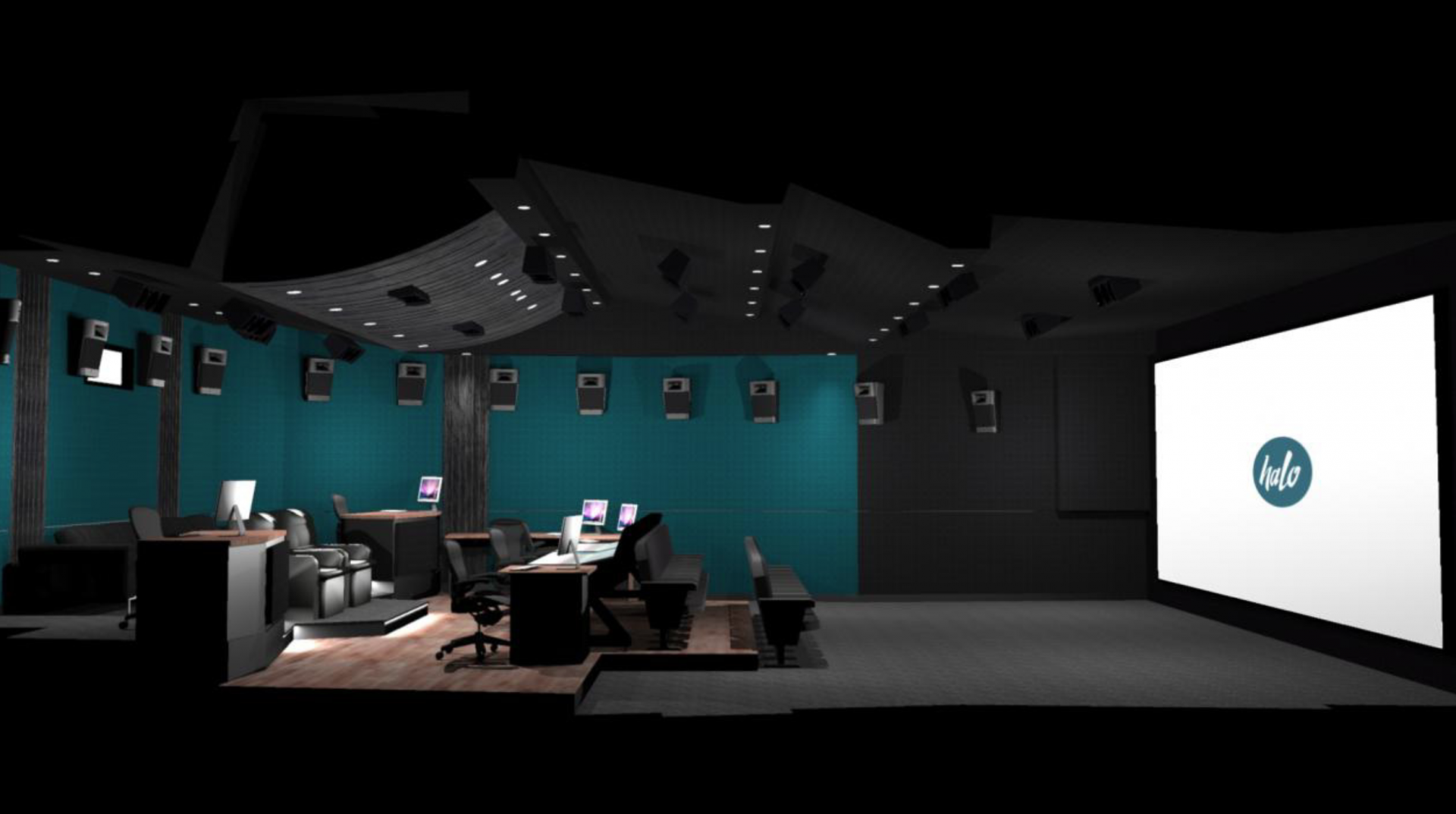 Halo's flagship film dubbing stage is to be refurbished with the installation of Dolby Atmos.
Having mixed an admirable array of successful feature films over the last five years, including  Paddington, The Danish Girl, Les Miserables, Suffragette, The Nice Guys and Viceroy's House, halo have embarked on a major studio refit of Studio 1. As well as the addition of an impressive 46 speaker Dolby Atmos system for immersive cinema and IMAX mixing, there will be improvements to the machine room, break-out area and the client seating area. There will also be a major cosmetic overhaul, giving the world renowned mixing stage a fresh and opulent look.
Film dubbing within halo's three theatrical studios, is a service closely complemented by its state-of-the-art 4K film DI and VFX services. Warp Films'Ghost Stories is currently going through full sound and picture post production, and will be one of the first films to mix inthe newly launched Studio 1.
Halo is an independently owned post facility in the heart of Soho, offering services to a wide range of film and TV genres, all within a unique atmosphere of warmth and professionalism. The team are working with Dolby, studio design firm Level Acoustic Design and reseller Jigsaw24 on the refurbishment. The stage will reopen in mid-February and will continue to offer 5.1/7.1 mixing, as well as ADR and crowd recording.
---
share this...