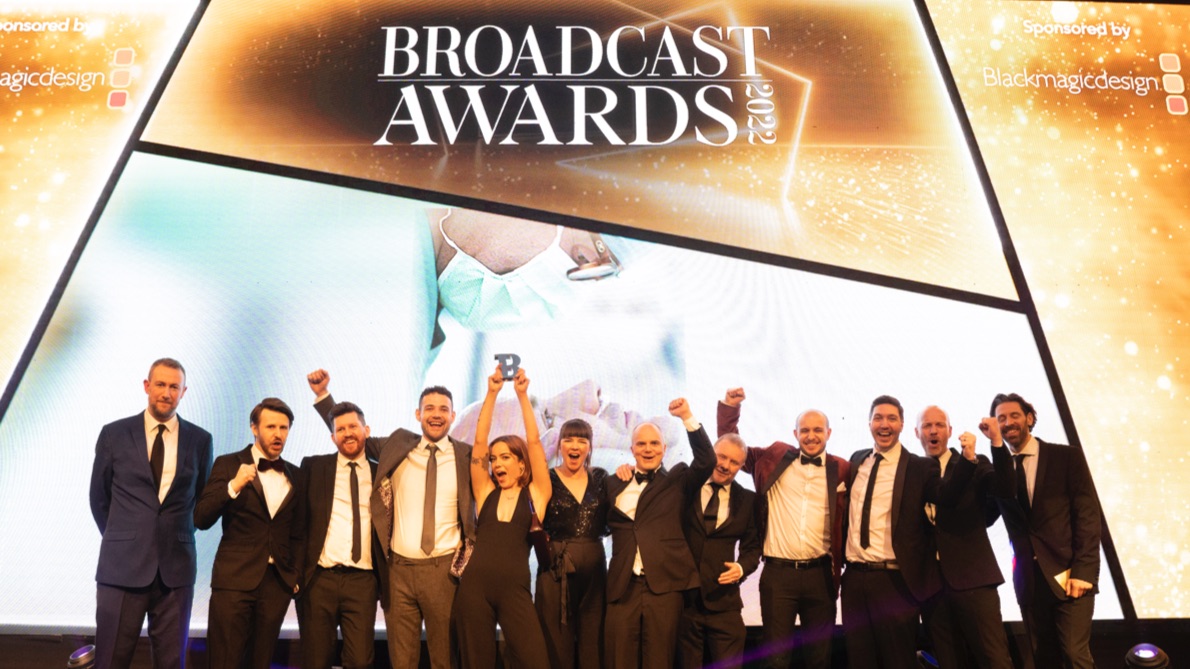 Halo wins Best Post-Production House at the Broadcast Awards 2022
Broadcast said…
"Halo showed that it values its staff greatly, as well as providing a very high-quality creative service"
In a hotly contested category, Halo came out on top thanks to its honesty, passion and commitment to staff – as well as plenty of outstanding work.
Flair, creativity, dedication and determination were on display across its output, with highlights including Welcome To Earth – Will Smith for Disney+, We Are Lady Parts and the reimagined Big Breakfast for Channel 4, and The Surgeon's Cut (pictured) for Netflix.
The business delivered much of this content remotely, and didn't let its standards slip on the tidal wave of work that came its way as production resumed, despite the intense pressures of the pandemic.
The judges were just as impressed by Halo's company culture. It recommenced its in-house training scheme as the industry began to edge out of the pandemic, taking on 22 junior staff from all backgrounds – scouting people from under-represented groups via outreach in colleges and universities, or by direct mentorship and work-experience placements.
Having last won this category in 2019, Halo is excelling when it comes to working on the complex and technically challenging shows that the SVODs demand – and doing so with a smile on its face.
One judge summed up its ethos perfectly: "Post-production is about the people, not the furniture, and Halo showed that it values its staff greatly, as well as providing a very high-quality creative service."
View the official page here
---
share this...